Laura Elizabeth has always worked to hold womens' stories and to help them move through their stories. First as an energy healer, and now as a publisher. Laura calls in women to share their stories as part of her publishing house, Maven Press, and is deeply aware of the power and catharsis of writing our stories through and out. This woman is deeply soulful and passionately connected to her service in the world. She generously shares her own insight into why so many feel called to write our stories.
Biography:
Laura Elizabeth is a trailblazing change maker and advocate for women's empowerment. Author of Loving Herself Whole, Back Yourself! Wild Woman Rising, Rising Matriarch, Heartcentred Leadership and The Women Changing The World. Director at Maven Press, Creatress of Kuntea, and owner of Laura Elizabeth Wellness/Erotic Maven Medicine.
Laura is dedicated to creating intimate experiences for conscious women ready to step into a deeper layer of understanding of themselves. Assisting them to embrace and embody their sensuality, reclaim their voices and own their personal power.
A passionate solo mother of three, leading by example, smashing goals and living with purpose, Laura hopes to be a positive influence for her own children to reach their full potential and inspire others to do the same.
Book: Heartcentred Leadership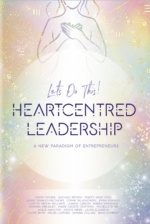 A multi-author collaboration that shares inspiring stories about women who have chosen to lead from their hearts and change the world. Heart centred Leadership is a collection of stories for women, by women focused on inspiring purpose, vision and everyday courage. Featuring real-life, relatable role models from all walks of life; these women are leaders in entrepreneurialism, education, conscious living, innovation and who had the courage to listen to the call to make a difference, and took action to make it happen. Having the confidence to take action as a heart-centred leader is one of the most important qualities you need to succeed in making a difference, and these women have bared all to share their wisdom.
In this episode we discuss:
how inspiration lands for her book projects
the healing power of journaling
the blessing in the pandemic for writers and readers
how the 'turn on' guides her to her next book topic
Episode resources:
Website: https://www.mavenpress.com.au
Social: Facebook | Instagram
---
Never Miss an Episode
Get a notification straight to your inbox with each new episode.
Plus, receive all the latest news and events from the Institute.
---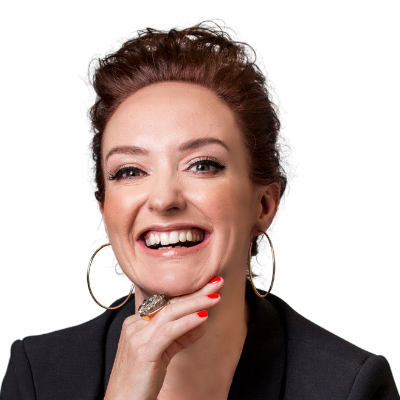 Dr Ricci-Jane Adams is the principal of the Institute for Intuitive Intelligence, a world-class, global professional intuition training school. She trains exceptional spiritual women as new paradigm priestesses, socially conscious leaders and profound mystics. Ricci-Jane is the author of bestselling Spiritually Fierce, as well as Intuitive Intelligence Training and the forthcoming Superconscious Intuition. Ricci-Jane has a doctorate from the University of Melbourne in magical realism. She has spent over twenty-five years devoted to her spiritual awakening and is a qualified Transpersonal Counsellor. Subscribe to the Mailing List