Leonie speaks to the doors that a book can open and the long term opportunities that Mother Om has brought to her life. Leonie is committed to the legacy of her work in the world and the importance of service to her sense of Self. Whether she's reading poetry on the toilet or standing on stage delivering a keynote, Leonie is a force to be reckoned with. This episode is inspiring and delightful. Jump in.
Biography:
Leonie Laukkanen is an Intuitive Mentor, Yoga and Mindfulness teacher, Speaker, Wellbeing Facilitator, Author of the award-winning international best selling book Mother Om and Awakening, and the creator of Luna Phoenix Designs.
For over 10 years Leonie has been teaching yogic principles, mindfulness, intuition, and the art of living life from our heart's intelligence. Leonie teaches Corporate Wellness programs and supports women to return to wholeness.
Book: Mother Om – Connect with yourself and your child on one mindful moment a day.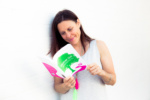 Being a mother is a journey filled with blissful moments but also times of intense frustration. We are plugged in, overstimulated and we struggle to relax. For us to have content children we must find a way to connect with ourselves, our children and the world around us. Mother Om provides you with the tools to manage the emotional journey of motherhood. Leonie will guide you along a spiritual path by opening up your conscious mind and teaching you to be present, speak your truth and live with an open heart. Mother Om shows you the benefits of yoga and mindfulness for children and includes practical advice and meditations for you and your children. If you value compassion, connection and commitment, Mother Om will motivate, inspire and empower you.
Book: Awakening – Meet The Women Birthing A New Earth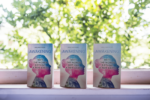 Are your eyes wide open? Can you see and feel the deep transformation that is happening on a global level? We are collectively experiencing a great pause, an opportunity to re-evaluate priorities, beliefs, and what matters most moving forward. It's becoming apparent that certain skill sets will become increasingly valuable. In this book, you'll meet women from around the world who are experts in their fields. They have the knowledge and experience, but most of all they embody what they teach. Whether you are ready to look at what authentic work means for you, explore and tap into your spiritual gifts, world school your kids, or learn how to start a garden in your yard, this book will open your heart and mind to what's possible and what it takes to thrive in a new earth.
In this episode we discuss:
From divorce to divinity
What it takes to get a book to publication
The importance of research in the writing process
Writing a book as a way to get to know yourself
Leveraging the opportunity brought by being a published author
Knowing your values and principles to create compelling service
Episode resources:
John Roedel
Manifest TV show
Book Awakening
Book Mother Om
Website: https://www.leonielaukkanen.com
Social: Facebook | Instagram | Linkedin
---
Never Miss an Episode
Get a notification straight to your inbox with each new episode.
Plus, receive all the latest news and events from the Institute.
---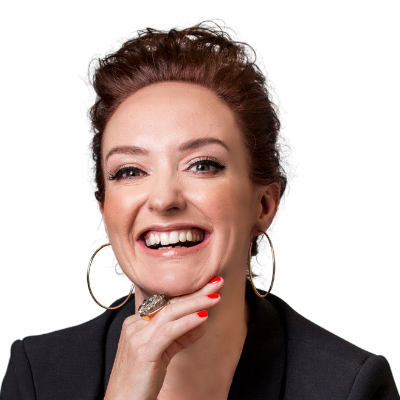 Dr Ricci-Jane Adams is the principal of the Institute for Intuitive Intelligence, a world-class, global professional intuition training school. She trains exceptional spiritual women as new paradigm priestesses, socially conscious leaders and profound mystics. Ricci-Jane is the author of bestselling Spiritually Fierce, as well as Intuitive Intelligence Training and the forthcoming Superconscious Intuition. Ricci-Jane has a doctorate from the University of Melbourne in magical realism. She has spent over twenty-five years devoted to her spiritual awakening and is a qualified Transpersonal Counsellor. Subscribe to the Mailing List