Today is the anniversary of the Spiritually Fierce book being published!
Last year, with some incredible support from Sarah Allen and Joel Naoum, I learnt the art and science of self-publishing in a ridiculously small amount of time; stuffing things up royally behind the scenes; pushing myself harder than I have ever pushed to get the book ready for a deadline I set myself.
I was a woman possessed. I had no idea what I was doing (otherwise I probably would never have attempted to do it, or it would have taken at least 6 months more!), but there was a fire in me and it was fierce and I had to make it happen. And I did.
One year ago, the book, thanks to you my beautiful community went to number one on Amazon in my key categories. As we spent the day in a joyful online party with so many amazing women giving their time to turn the book launch into a celebration of spiritual fierceness. It was glorious!
Since then you, my fearless tribe, have taken the book around the world from Machu Picchu to the Solomon Islands, to Bali and the Chalice Well in Glastonbury. You have taken pictures of it and sent them to me! You have taken the vow with me again and again. You have left amazing reviews and shared it with your communities.
This book has achieved so much more than I could have imagined and I am forever grateful.
And it continues to grow and stretch and influence and change people today, one year on.
Just last week one of my beloved priestesses, Manjot Garcha, started the Spiritually Fierce book club! My beauty therapist sells it in her shop. My son has given a copy to his teacher. It just keeps doing wonderful things in small and yet magical ways.
Now, with the amazing skill of Niko at Pughouse Studios the audio version of the book is currently in production, but it isn't ready for release just yet.
So on the one year anniversary of the Spiritually Fierce release I wanted to give you a gift in thanks for your support, the first chapter of the audio version of the book. 
Enjoy!
RJ xo
P.S If you want to get your hands on a copy of the book, click here.
P.P.S. If you have read the book and loved it and never wrote a review this is the time! You can leave your review on my Facebook page so that other people can find out about it!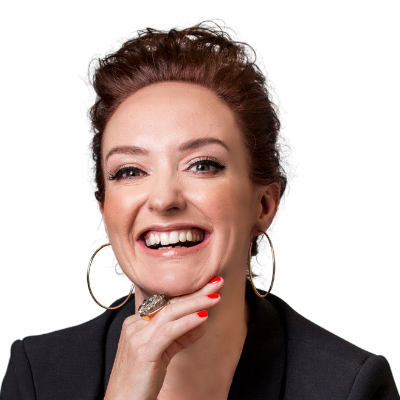 Dr Ricci-Jane Adams is the principal of the Institute for Intuitive Intelligence, a world-class, global professional intuition training school. She trains exceptional spiritual women as new paradigm priestesses, socially conscious leaders and profound mystics. Ricci-Jane is the author of bestselling Spiritually Fierce, as well as Intuitive Intelligence Training and the forthcoming Superconscious Intuition. Ricci-Jane has a doctorate from the University of Melbourne in magical realism. She has spent over twenty-five years devoted to her spiritual awakening and is a qualified Transpersonal Counsellor. Subscribe to the Mailing List