In this episode, not only do Josephine Hardman and I discover we have a similar background, from being raised in spiritual homes to pursuing the path of academia, we also learn that we share a very similar ethos in our current service.
Josephine is a passionate teacher of the Akashic records.
She has a strong ethical foundation and strives to provide her students with the keys to their own freedom beyond the ego, spiritual gatekeeping and avoiding spiritual bypassing.
This is a rich conversation, and I adore Josephine's insight to the Akash. There is so much to learn here so settle in and enjoy.
Biography
Josephine Hardman, PhD is a certified intuitive healer and Akashic Records practitioner and teacher.
She taught college for 10 years before leaving academia to do spiritual work full-time. Her purpose is to help her clients and students awaken the healer within — the aspect of themselves that is powerfully intuitive, wise, connected, and at peace.
Through a self-paced course and a comprehensive certification program, Josephine teaches others how to access the Akashic Records for healing, transformation, and spiritual evolution.
In this episode we discuss:
spiritual gatekeeping and the myth of 'special conditions' to access the Akash

inclusive spirituality and teaching inner authority

Josephine's perspective on what the Akashic records are and how to access them

Accurate, relevant, useful spiritual information – applying spirituality to everyday life!
Episode Resources
Freebie: https://josephinehardman.com/akashic-records-intro/
Let Go Now: Embracing Detachment by Karen Casey.
Website: https://www.josephinehardman.com/ 
Social: Instagram
---
Never Miss an Episode
Get a notification straight to your inbox with each new episode.
Plus, receive all the latest news and events from the Institute.
---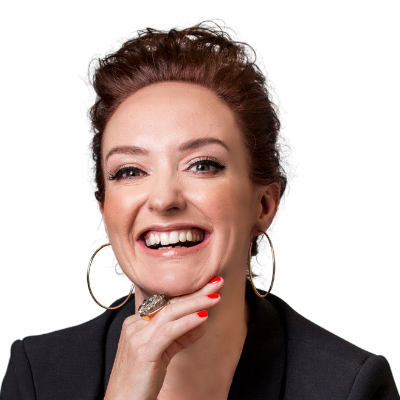 Dr Ricci-Jane Adams is the principal of the Institute for Intuitive Intelligence, a world-class, global professional intuition training school. She trains exceptional spiritual women as new paradigm priestesses, socially conscious leaders and profound mystics. Ricci-Jane is the author of bestselling Spiritually Fierce, as well as Intuitive Intelligence Training and the forthcoming Superconscious Intuition. Ricci-Jane has a doctorate from the University of Melbourne in magical realism. She has spent over twenty-five years devoted to her spiritual awakening and is a qualified Transpersonal Counsellor. Subscribe to the Mailing List