In this episode, I have the privilege of spending time with Balinese priestess, Luh Manis. Luh is a revolutionary Balinese woman, who didn't follow the traditional path of marrying young and having children straight away. Luh is a spiritual leader in her community, but it took more than 5 years for her to earn the respect of her community. The life of sacred service has been with her for over 14 years, and in this role, Luh has also sought to change the face of Balinese tourism to increase the focus on spiritual tourism. She is an extraordinary blessing in my life and I know you'll love this conversation as much as I did.
Biography
Luh Manis was born and raised in Bali. She is a trained "Jero" or Balinese priestess, who has responsibility in her local community to lead ceremonies.
On becoming a Jero, she found her sensitivity to energy heightened, so turned to yoga and mediation to balance it. She has since gained her 200 hour yoga teacher training from Shakti Mhi at Prana Yoga College.
She now practices and teaches hatha and prana yoga, and meditation, full-time.
In this episode we discuss:
Choosing not to follow the patriarchal path laid out for her life
Life in Bali during the pandemic
What happened to bring Luh to the realisation that she is a priestess, plus
A profound guided meditation energy blessing from Luh. Please note there is a period of silence in this podcast during the meditation. Please ensure you do not participate in the meditation until you are in a safe space to do so.
Episode Resources
Email: [email protected]
Website: https://www.pranasanti.com
Social: Instagram | Facebook
---
Never Miss an Episode
Get a notification straight to your inbox with each new episode.
Plus, receive all the latest news and events from the Institute.
---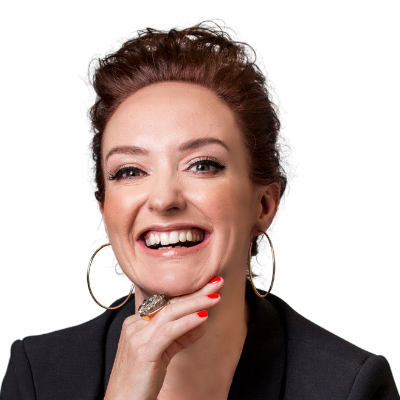 Dr Ricci-Jane Adams is the principal of the Institute for Intuitive Intelligence, a world-class, global professional intuition training school. She trains exceptional spiritual women as new paradigm priestesses, socially conscious leaders and profound mystics. Ricci-Jane is the author of bestselling Spiritually Fierce, as well as Intuitive Intelligence Training and the forthcoming Superconscious Intuition. Ricci-Jane has a doctorate from the University of Melbourne in magical realism. She has spent over twenty-five years devoted to her spiritual awakening and is a qualified Transpersonal Counsellor. Subscribe to the Mailing List