In this episode, I interview my beloved yoga teacher, the owner of Liquid Room in Bayside, Melbourne. Asian-born, raised in Canada, and long-time Melbourne resident, Ivy came into my life in the gap between the many lockdowns in Melbourne. We talk about the heavy job of keeping a yoga and float studio afloat (pardon the pun!) during Covid. And what home truly means, and how to create it.
Biography
Ivy Mckenna is the owner and creator of Liquid Room, a space created to provide individuals with a haven for respite from a world where the word 'busy' has become more of an identity rather than just an adjective describing one's moment in time.
An immigrant child born to a Malaysian/Chinese mother and father, she has grown up understanding the importance of hard work through her childhood experiences of being a non-English speaking kid. At the age of 12, she had to learn the English language while being thrown in an English Catholic school when she first arrived in Sydney, Australia and then moved to Montreal, Canada two years later. Growing up, she faced many challenges to secure opportunities where, as a minority living in a low socio-economic western society, opportunities were hard to come by. Despite these challenges, her fiery spirit and her tenacity to succeed helped her thrive in whatever she takes on.
Prior to Liquid Room, Ivy had graduated with a Bachelor of Science, majoring in Computer Science along with a Diploma of Marketing. She was employed by several major IT companies, working with clients ranging from the US Military, and Telecommunications to big brand Automotive industry. Following her time in IT, she progressed her career into Digital Marketing and Advertising, managing digital media projects during a time when digital media was only in its infancy, and a few more years leading to what it is today.
She is a full-time single mother of two girls and a successful entrepreneur, who has grown her business from a staff of 2 to more than 16 employees within 8 months of opening in 2016. She has travelled to more than 10 countries around the world both for leisure and business, across Europe, Asia and the South Pacific Islands, just to name a few.
Ivy believes that her success can only continue if she embraces her past challenges and celebrates her failures, viewing them as the necessary wisdom to be happy and arrive at a balance in life. She continues to learn and sees herself as a necessary contributor rather than seeking reward as an entitlement for her hard work.
In this episode we discuss:
the power of 'floating'
how she chose to support her community and teachers during lockdown
what she has observed in people post-lockdown
the challenges of running a business in this new paradigm
Episode Resources
Social: Instagram | Facebook
Website: https://www.liquidroom.com.au
---
Never Miss an Episode
Get a notification straight to your inbox with each new episode.
Plus, receive all the latest news and events from the Institute.
---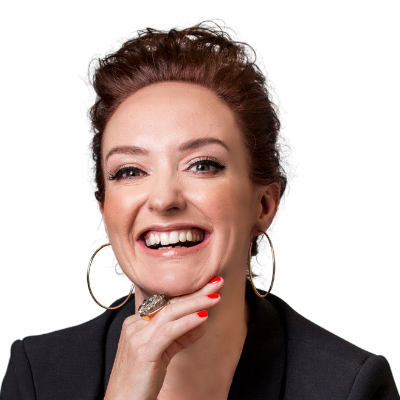 Dr Ricci-Jane Adams is the principal of the Institute for Intuitive Intelligence, a world-class, global professional intuition training school. She trains exceptional spiritual women as new paradigm priestesses, socially conscious leaders and profound mystics. Ricci-Jane is the author of bestselling Spiritually Fierce, as well as Intuitive Intelligence Training and the forthcoming Superconscious Intuition. Ricci-Jane has a doctorate from the University of Melbourne in magical realism. She has spent over twenty-five years devoted to her spiritual awakening and is a qualified Transpersonal Counsellor. Subscribe to the Mailing List