Kellie is a woman on a mission to invite us to look to the skies to heal the earth. She rightly argues that whilst we follow a form of astrology that doesn't even match what the stars and planets are doing in the sky, then we have no chance of being connected to our natural environment. As an earth scientist, Kellie is inspiring us all to wake up, look up and get real about our personal, spiritual responsibility to save our planet.
Biography
Kellie is both a Scientist and Astrologer on a mission. A mission to reunite humanity with our ecological and cosmological selves, igniting awe and imagination and creating our new vision for Earth, together!
Humans have been gazing at the planets and Stars for thousands, if not millions of years. Just as the moon pulls on our body's waters and the sun dictates our circadian rhythm, the movement of the planets are reflective of both the cycles on Earth and the changes within each of us.
Kellie has previously worked as a contaminated land practitioner for over 20 years at the same time she was learning and practicing Astrology. Kellie has also trained as an Intuitive Intelligence Trainer and Yoga Teacher.
Kellie uses 13 Sign Sidereal Astrology which is observational astrology and matches what we can see in the sky. Kellie believes we need to observe our environment, including the planets and stars, to come back into connection with it. Modern mainstream western astrology does not correlate to what can be seen in the sky.
In this episode we discuss:
how astrology and environmental science have always been side by side in her life
why sidereal astrology is the astrology for our times
the problem with tropical "pop" astrology – it doesn't usually match where the planets are in the sky!
the removal of a zodiac to remove women from spiritual authority
Episode Resources
Social: Instagram |YouTube
Website: https://www.kellieguenther.com
---
Never Miss an Episode
Get a notification straight to your inbox with each new episode.
Plus, receive all the latest news and events from the Institute.
---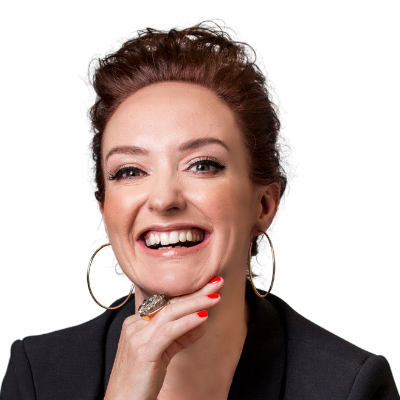 Dr Ricci-Jane Adams is the principal of the Institute for Intuitive Intelligence, a world-class, global professional intuition training school. She trains exceptional spiritual women as new paradigm priestesses, socially conscious leaders and profound mystics. Ricci-Jane is the author of bestselling Spiritually Fierce, as well as Intuitive Intelligence Training and the forthcoming Superconscious Intuition. Ricci-Jane has a doctorate from the University of Melbourne in magical realism. She has spent over twenty-five years devoted to her spiritual awakening and is a qualified Transpersonal Counsellor. Subscribe to the Mailing List