In this episode, Leneth guides me through her journey to become the spiritual feminist and lead a sacred rebellion. She unpacks why these two ideas – spirituality and feminism – are so often misunderstood. I sort Leneth out to be interviewed on the podcast because I love the title of her podcast and all she stands for. Leneth is a no nonsense Dutch woman on a mission and this conversation is so rich.
Biography
Leneth is the founder of The Spiritual Feminist, a platform and podcast for women who feel the call to live an empowered and more spiritually-minded life.
As an intuitive mentor, energy healer and yoga teacher, Leneth guides women back to their own innate wisdom and inspires them to ignite their inner fire. Her popular podcast features conversations with Becca Piastrelli, Cassandra Wilder and Sarah Robinson, among others, and covers a wide range of topics within holistic healing, cyclical living and embodied empowerment.
Leneth's main mission in life is to show women that everything they need, they already carry within them. Now is the time to journey home to that inner magic!
In this episode we discuss:
the internalised beliefs of womanhood keep us small
how the good girl is making us unworthy
understanding intersectional feminism
the responsibility of spiritual white women
Episode Resources
Social: Instagram | Facebook
Website: https://thespiritualfeminist.com
---
Never Miss an Episode
Get a notification straight to your inbox with each new episode.
Plus, receive all the latest news and events from the Institute.
---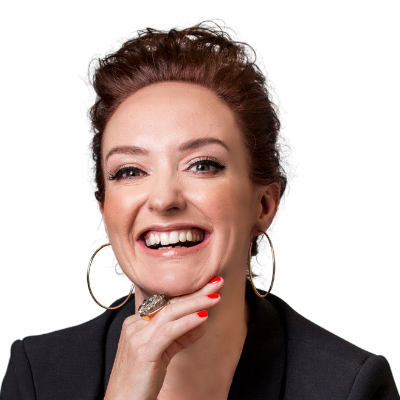 Dr Ricci-Jane Adams is the principal of the Institute for Intuitive Intelligence, a world-class, global professional intuition training school. She trains exceptional spiritual women as new paradigm priestesses, socially conscious leaders and profound mystics. Ricci-Jane is the author of bestselling Spiritually Fierce, as well as Intuitive Intelligence Training and the forthcoming Superconscious Intuition. Ricci-Jane has a doctorate from the University of Melbourne in magical realism. She has spent over twenty-five years devoted to her spiritual awakening and is a qualified Transpersonal Counsellor. Subscribe to the Mailing List