In this episode, I interview my first spiritual teacher, Institute mentor and my mother, Angelique Adams. I adore this conversation and I have to admit that I got to know my mum in ways I had not known before! Angelique has an incredibly personal story, in a life that has often not been easy. But her faith has been a constant and I am so honoured to have this experience with my funny, wise, gentle mama. I know you will too.
Biography
I have been a student of all things metaphysical for more than 40 years and I have been blessed to learn from some of the greats of my time.
I was a student and teacher of various modalities as I travelled extensively with my young family through the years.
EMF Balancing Technique, Reiki Teacher Trainer, Meditation Teacher, Lightworker Training.
Intuitive Intelligence Tapping is a technique I created for the Institute of Intuitive Intelligence, after I learned tapping from some powerful teachers in the world of energy psychology. From the remarkable researcher Dr Peta Stapleton, associate professor at Bond University, Dr Dawson Church, a researcher at EFT Universe, creator of EFT, Gary Craig, Steve Wells of Intention Tapping – there are more and I continue to learn.
Tapping is my passion and I am blessed to incorporate the guidance of my spiritual teachers with the energy work of my own healing knowledge creating a unique session for each client.
In this episode we discuss:
The unexpected danger of Angelique's spiritual awakening
Living as a young mother in Saudia Arabia in the 80's
Her experience of Findhorn and a bilocating teacher
Her passion for Tapping
Episode Resources
Social: Facebook
Website: intuitiveintelligencetapping.as.me
---
Never Miss an Episode
Get a notification straight to your inbox with each new episode.
Plus, receive all the latest news and events from the Institute.
---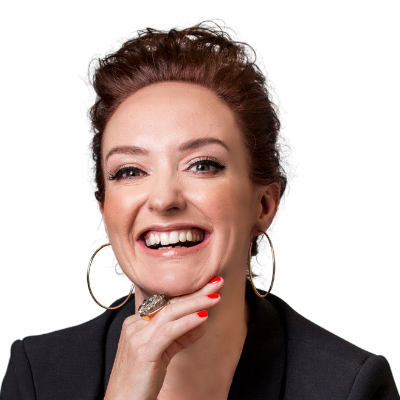 Dr Ricci-Jane Adams is the principal of the Institute for Intuitive Intelligence, a world-class, global professional intuition training school. She trains exceptional spiritual women as new paradigm priestesses, socially conscious leaders and profound mystics. Ricci-Jane is the author of bestselling Spiritually Fierce, as well as Intuitive Intelligence Training and the forthcoming Superconscious Intuition. Ricci-Jane has a doctorate from the University of Melbourne in magical realism. She has spent over twenty-five years devoted to her spiritual awakening and is a qualified Transpersonal Counsellor. Subscribe to the Mailing List