Some people come into your life and leave an instant indelible mark on your soul. Dr Susan Nicholas is one such woman for me. I am awed by the grace and intelligence of Susan, and was riveted by her compelling story of breaking free of intergenerational poverty, becoming a surgeon, and achieving all that she intended only to discover that she was not fulfilled. Happiness continued to elude her and so she made radical changes in her life. You'll be as captivated as I am with this amazing interview.
Biography
Dr. Susan Nicholas is a physician and surgeon who after a conscious awakening, transitioned her life and founded SusanNicholas.org: a conscious media company.
Today, she is a life transformation guide, quantum energy healer, and international speaker.
Her speaking platform is The Frequency of Money, where she inspires audiences to positively transform their relationship with money. Susan is a TEDx presenter on Money Consciousness: Overcoming Generational Poverty.
As the founder of the Human Consciousness Consortium Publishing, Dr. Nicholas is a four-time author of "The Duality of Being", "Two Parts of Me", "The Death of Cupcake" and "Poor Max: A Story About Overcoming Generational Poverty" (2022).
Susan also hosts the Be Conscious® Podcast. Her diverse work has a common thread to awaken humanity to consciousness. She is a frequent guest podcaster for international medical and business influencers.
Susan's perspectives and works have been featured in Yahoo! Finance, the Associated Press (AP), HuffPost, Authority Magazine, Conscious Life Journal, SWAAY Media, Thrive Global, The Native Influence, TEDx, Forbes Books Radio, FOX News, and NBC8 "Ask The Doctor".
In this episode we discuss:
contemplating suicide at the height of her worldly success and how this opened Susan to her inner voice

the soulful void

From surgeon to entrepreneur to the gift of consciousness

how to overcome the financial fear of stepping into spiritual work
Episode Resources
Social: Facebook   Instagram  LinkedIn
Website: https://www.SusanNicholas.org
---
Never Miss an Episode
Get a notification straight to your inbox with each new episode.
Plus, receive all the latest news and events from the Institute.
---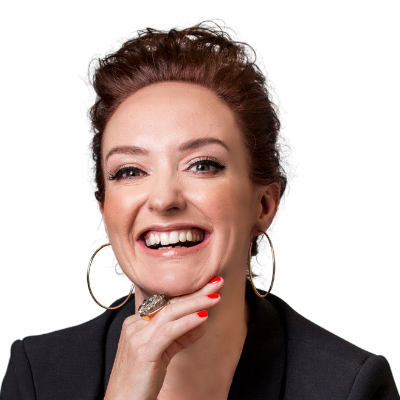 Dr Ricci-Jane Adams is the principal of the Institute for Intuitive Intelligence, a world-class, global professional intuition training school. She trains exceptional spiritual women as new paradigm priestesses, socially conscious leaders and profound mystics. Ricci-Jane is the author of bestselling Spiritually Fierce, as well as Intuitive Intelligence Training and the forthcoming Superconscious Intuition. Ricci-Jane has a doctorate from the University of Melbourne in magical realism. She has spent over twenty-five years devoted to her spiritual awakening and is a qualified Transpersonal Counsellor. Subscribe to the Mailing List