In episode 2, Ricci-Jane shares the science of nonlocal intuition and why it is our greatest untapped resource. We are stuck in a Newtonian view of reality and missing out on the gold. Nonlocal intuition, or non-biological intuition, paradoxically requires the technology of our biology to function. Going nonlocal actually makes us far more empowered humans. This is glorious geeky science for those who love it as much as we do!
In this episode we discuss:
the two key pieces of science that help us understand the functioning of intuition

why it is the heart and not the third eye that is the centre of our intuition
and the mystical origins of the anatomical heart
---
Never Miss an Episode
Get a notification straight to your inbox with each new episode.
Plus, receive all the latest news and events from the Institute.
---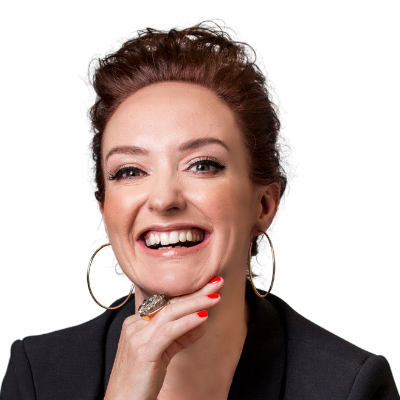 Dr Ricci-Jane Adams is the principal of the Institute for Intuitive Intelligence, a world-class, global professional intuition training school. She trains exceptional spiritual women as new paradigm priestesses, socially conscious leaders and profound mystics. Ricci-Jane is the author of bestselling Spiritually Fierce, as well as Intuitive Intelligence Training and the forthcoming Superconscious Intuition. Ricci-Jane has a doctorate from the University of Melbourne in magical realism. She has spent over twenty-five years devoted to her spiritual awakening and is a qualified Transpersonal Counsellor. Subscribe to the Mailing List