The work of the intuitive guide is to serve the greater good. We are not focused on individual gain, we're focused on sacred service.
The idea is that our life is congruent between our faith and our actions and so everything we do is part of our service. Our entire lives are devoted to living in congruence between faith and actions.
Fear can just be thought of as the absence of light around a particular part of your life or particular set of beliefs or an individual belief. So simply, it's not enough to just be aware of our fear.
What we do as intuitive guides (as fear hunters) is that we hunt down that fear so that we can transmute it into light.Sometimes we can feel afraid to go towards our fear and in fact the opposite is the truth of that. When we are courageous enough to go and meet our fear we will find the truth of what we are which is infinite unlimited consciousness.
So going to meet our fear and to identify your dominant negative self-belief is not to disable you or disempower you or to take you into a scary place. We're shining a light into the darkness. That fear belief is there, doing it's darnedest to undo you right now or to bring you back to God.
Whichever way you want to look at it. So the work we're doing together is to return you to love. It isn't to derail you or leave you stuck in that fear- that is absolutely not the nature of the work that we do. We're going to emancipate that fear from your subconscious. We're going to return it to its true nature which is light, which is love, which is infinite consciousness.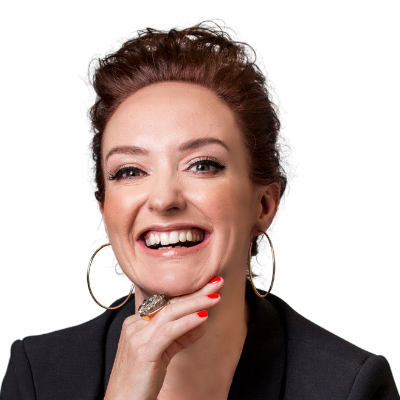 Dr Ricci-Jane Adams is the principal of the Institute for Intuitive Intelligence, a world-class, global professional intuition training school. She trains exceptional spiritual women as new paradigm priestesses, socially conscious leaders and profound mystics. Ricci-Jane is the author of bestselling Spiritually Fierce, as well as Intuitive Intelligence Training and the forthcoming Superconscious Intuition. Ricci-Jane has a doctorate from the University of Melbourne in magical realism. She has spent over twenty-five years devoted to her spiritual awakening and is a qualified Transpersonal Counsellor. Subscribe to the Mailing List