When I was in my early thirties, I guess I had what you would call "My dark night of the soul." What I had been raised to know as my truth all of my life suddenly came tumbling down around me
You can read it here or scroll down for the video below…
When I hit my early thirties, I was weary. I had been using my spiritual seeking as a weapon against myself. I was never good enough. I never felt like I meditated enough or journaled enough or devoted myself to my practices enough. My life was not in a state of flow so I assumed that I was getting something wrong. And I was constantly unhappy, so I decided to give it all away. It seemed too hard. The people around me that I saw who were not spiritual seekers seemed to have it so much more together than I did. And my constant questioning, my constant sense of yearning for something other than what was in the present moment was leaving me exhausted. So I did – I walked away.
I devoted myself to being a mother, an academic and a wife. And I ended up with a general anxiety disorder. My calling, my soul's yearning wouldn't let me go even though the ego, the mind was saying "things will be so much easier if you just walk away." I ended up medicated.
And whilst that dark night of the soul may sound like something you don't want, it was the greatest turning point of my life. I went from being incongruent, not living in accordance with what my soul nature wanted, to living the life of my dreams.
Before my dark night, I was on my path but I was ignoring it most of the time and I was making all sort of wildly inappropriate choices and wondering why everything felt chaotic. I was asking for God to speak to me and then when that happened I was ignoring that knowing. So I was blaming my spirituality when in fact it was my lack of congruence between head and heart.
On the one hand, I said I wanted this and on the other hand, I said I don't want anything to change. I still wanted this superficial human life to remain exactly as it was. So when I hit rock bottom, and was so anxious and angry as a result of that I accepted meds when I wouldn't have and I have no judgment about that for myself. It was actually the greatest turning point for my life because what returned perhaps for the first time was a clear sense of purpose. I could hear my soul through all of the chaos that had been all around me emotionally. In fact, I had been generating chaos as a way to avoid hearing my infinite nature.
I KNEW THERE AND THEN THAT I WAS NOT GOING TO WASTE ANYMORE TIME
And halfway through of my one year of being medicated, I began my institute. And very quickly of course, my life came into congruence and I no longer needed anything to block or trying to manage symptoms because they simply weren't there. I was in a constant state of bliss which has not changed since that time.
The Institute is the vision of the Universe being birthed through me. I'm simply the caretaker and we all have this vision inside of us. But when we live out of congruence, when we're afraid of what might happen, when we listen to that soul voice we will end up with symptoms that look like things have gone wrong. We simply need to take courage and yes, we need support. I started the Institute because it's what I would've wanted at that point in my life. It had all the elements for succeeding on that spiritual path and success means something different to each person. But what I wanted was community. I wanted support, I wanted academic level training. I wanted the best training and research that I could get my hands on. I want it to not just know what I was experiencing was real. I wanted to have the science behind it so that I could share that with others. I wanted to lead the revolution at excellence in the intuitive sciences so I created the Institute as a way to do that. And I thought back to what I wanted when I was at that early point in my spiritual seeking. What it was that would've made me feel like a success even when I was still learning all of my new understandings, my new wisdom.
THE INSTITUTE IS MY OFFER
It is the Universe speaking through me and the more I pursue this without fear which is also something I've learned to do, the more powerfully and joyfully my life comes into a state of bliss. It is entirely possible to live an accelerated soul awakening when the tools that you need are in place and the Institute has those tools. I took what I experienced firsthand and turned them into a process or a system that is replicable. You can do this in two days with me or you can take a whole year if you like and actually become qualified as a gold standard level intuitive guide to others who are ready to walk out of the darkness and into the light. Join the institute now.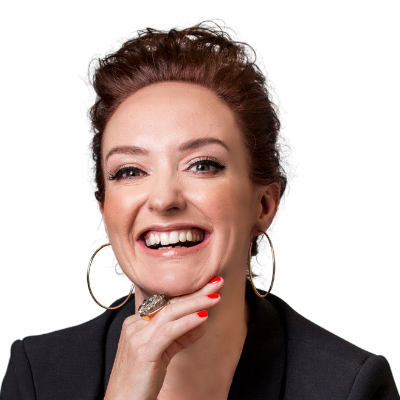 Dr Ricci-Jane Adams is the principal of the Institute for Intuitive Intelligence, a world-class, global professional intuition training school. She trains exceptional spiritual women as new paradigm priestesses, socially conscious leaders and profound mystics. Ricci-Jane is the author of bestselling Spiritually Fierce, as well as Intuitive Intelligence Training and the forthcoming Superconscious Intuition. Ricci-Jane has a doctorate from the University of Melbourne in magical realism. She has spent over twenty-five years devoted to her spiritual awakening and is a qualified Transpersonal Counsellor. Subscribe to the Mailing List