Expert in your field.
Unshakable faith in your unlimited intuition.
On purpose exceptional life.

Advanced Trainer: Embodiment
Trauma informed intuition training led by Elisha Halpin. By understanding the body's role in accessing the deepest states of intuition, we support our clients to become superconscious superregulators.
The Intuitive Intelligence® Method is where we begin trauma informed intuition training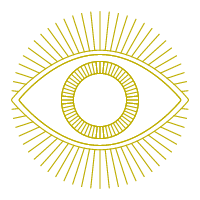 Spiritual Director Postgraduate Diploma
Ready. Willing. Skilled. On fire with purpose.
You have invested deeply in your capacity to serve.

You have a community.

You have a certainty within you.

But you want to make sure that every step is amplified.

You are ready to make the boldest move you've ever made to say to the Universe, I am ALL IN!

You want to build your empire with laser like clarity

You want to rapidly increase the expansion of your service because you know that this is the moment the world needs you

You are ready to create a movement of awakening consciousness and you want to ensure your success.

You want to invest in those who can guide you to create a powerhouse movement, and you don't want to make the wrong choice about that investment.
Minister to your community
This is for the woman who wants to create a movement of awakening consciousness
Hear from our students
BEYOND MY EXPECTATIONS
"The journey has allowed me to find depth in what I am here to do in such a way that doing it solo wouldn't have allowed me to achieve. Where I am now is beyond my expectations. I finally feel traction in where I am leading from. There has been change and it is all for the better."
Michelle Duke
THE CUTTING EDGE
"I love post-grad learning, the opportunity to explore, research and to be with like-minded people brings collective wisdom, insight and new paradigms. This is the cutting edge of learning and inquiry."
TOSCA GRAINGER-DEE