The Membership program's function is to provide professional development to all Trainers to maintain the currency of your certification.
As part of this, the Institute is committed to providing Third Level graduates access to ongoing mandatory professional development, annual recertification, community connection and supervision support, as well as creating opportunities to continue to showcase our graduates to the world. As a global sisterhood, we are part of a powerful network and our desire is to grow that network and the power of our work collectively and individually.
Membership of the Institute provides you with a great many benefits outlined below.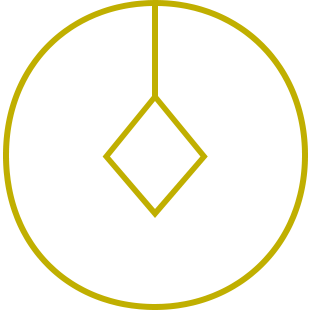 Registration
Membership includes compulsory registration to practice as an Intuitive Intelligence Trainer. Ongoing bimonthly professional development sessions maintain your annual certification as a Trainer.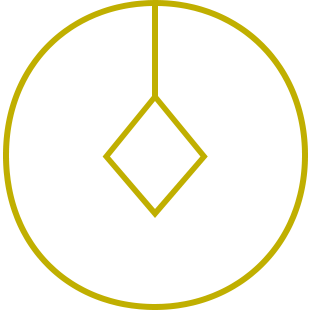 Support
As a member you have access to the Institute in an ongoing way as the peak body representing and advocating for you as a Trainer. You also have support through the Facebook community, monthly sacred circles and publication through the Spiritually Fierce magazine.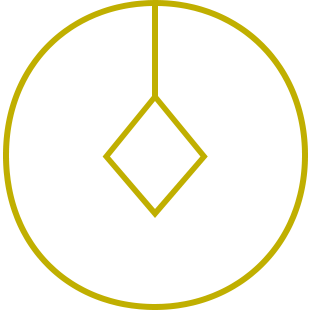 Resources
As a registered member of the Institute you have access to promotional logos and certification graphics that give credibility and stature to your training and services. The Institute also provides Members with the most current version of all training resources.
What is the function of the Certified Trainer Membership?
Your peak body for advocacy and support
The primary purpose of the membership is to provide ongoing professional development to graduates of the Third Level who are working in a professional (paid) context, in order that graduates can maintain their certification. Certification is renewed annually through active participation in the membership program.
The Institute is the peak body representing you as an Intuitive Intelligence Trainer, and providing advice, advocacy and support.
The Institute is committed to promoting the work of Intuitive Intelligence Trainers to the world.
Membership of the Institute includes compulsory registration to practice as an Intuitive Intelligence Trainer. Practicing as an Intuitive Intelligence Trainer if you are not a current financial member of the Institute it is strictly forbidden and a breach of your agreements with the Institute.
Membership Provides
Registration to practice as an Intuitive Intelligence Trainer

Ongoing access to professional development to maintain your certification. Bi-monthly online supervision meetings are held to continue to scaffold graduates and to maintain the currency of their qualification.

Monthly Third Level Sacred Circles for ongoing spiritual development, with opportunity to lead these circles for the entire Third Level community if desired

A licence to use the registered trademark, Intuitive Intelligence, as well as the title of Intuitive Intelligence Trainer, plus the Institute for Intuitive Intelligence logos on your website and social media

A listing on the Institute website including links to your social media and website

Opportunity to be showcased in the Institute's magazine, newsletter and social media channels

Access to members platform with all of the most up to date resources housed there for ease of access

Access to a dedicated Facebook group

Bi-monthly newsletters to keep you up to date with the Institute events

Eligibility to apply for all postgraduate training

Access to insurance with the Institute's insurer, accessible at a competitive rate (although you can access insurance from any provider you prefer). Intuitive Intelligence Trainer is a recognised modality with our insurer.
Please note that having professional indemnity and public liability insurance is a requirement of practicing as a professional Intuitive Intelligence Trainer.
Grandfathered Membership
If you are a graduate from intake 1-8 including January 2020, you have the option of continuing with a grandfathered agreement. This is the previous iteration of the Membership Agreement (2019-2020) with the addition of two clauses – the Professional Development requirement and the requirement to hold Membership with the Institute (instead of IICT).
Grandfathered Pre-2019 $249
Buy Grandfathered Membership Pre2019
Grandfathered 2019-20 $349
Buy Grandfathered Membership 2019-20
faq
CAN I JOIN IF I HAVEN'T RECEIVED NOTIFICATION OF MY GRADUATION?
No. At the time that we advise you of your successful completion of the Third Level we will send you a link to join the Certified Trainer Membership. It is a condition of Membership that you have graduated. Membership opens for new enrolments in February and August.
WHAT HAPPENS IF I CHOOSE NOT TO TAKE UP MEMBERSHIP?
If you decide not to join the Certified Trainer Membership then you are in the first instance unable to use your certification as an Intuitive Intelligence Trainer. We then invite you to contact the Institute to make a time to discuss the matter and to nominate an alternative professional body that you believe better represents your work as an Intuitive Intelligence Trainer.
WHAT IF I DON'T WANT TO WORK PROFESSIONALLY BUT WANT TO BE PART OF THE MEMBERSHIP PROGRAM?
Certified Trainer Membership is specifically for those who work or intend to work professionally with their qualification. Whether your business is established or emerging, this community is a safe, nourishing, space of education and support for your service.
WHAT IF I DON'T COMPLETE THE REQUIREMENTS FOR ACTIVE MEMBERSHIP?
In exceptional circumstances, and with written notification provided to the Institute, we may waive the need for you to complete the membership requirements. For example, in the case of unexpected life changes or illness. In all other circumstances, failing to meet the membership requirements means that you are no longer able to practice as an Intuitive Intelligence Trainer.