THE INTUITIVE INTELLIGENCE® METHOD

100hr PROFESSIONAL INTUITION ACCREDITATION
A personal, spiritual and professional training designed for your evolution, not your comfort.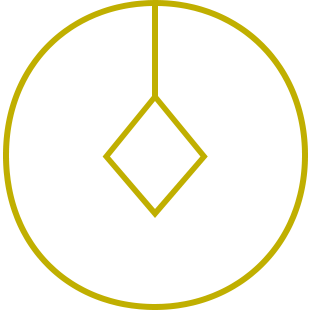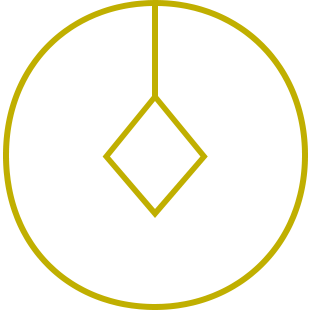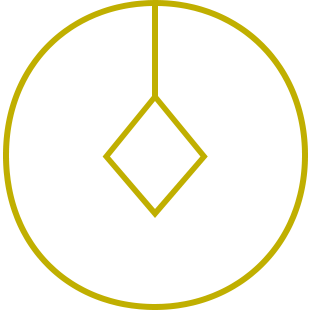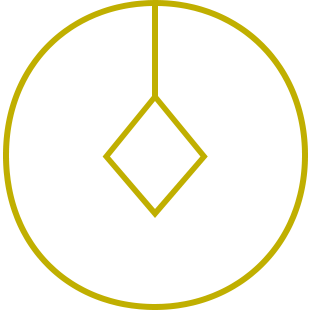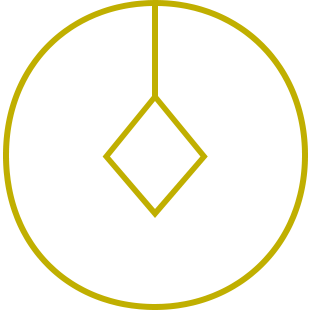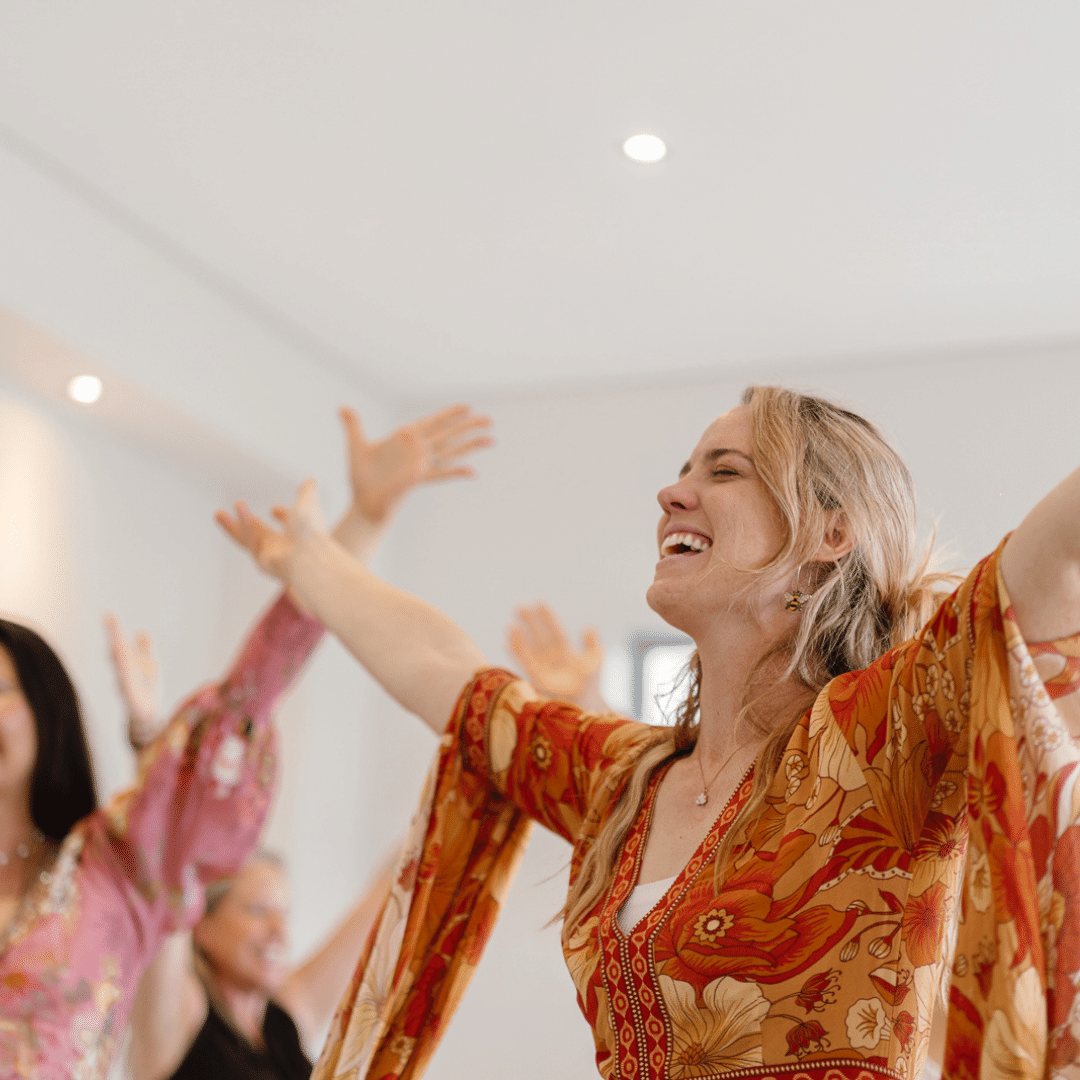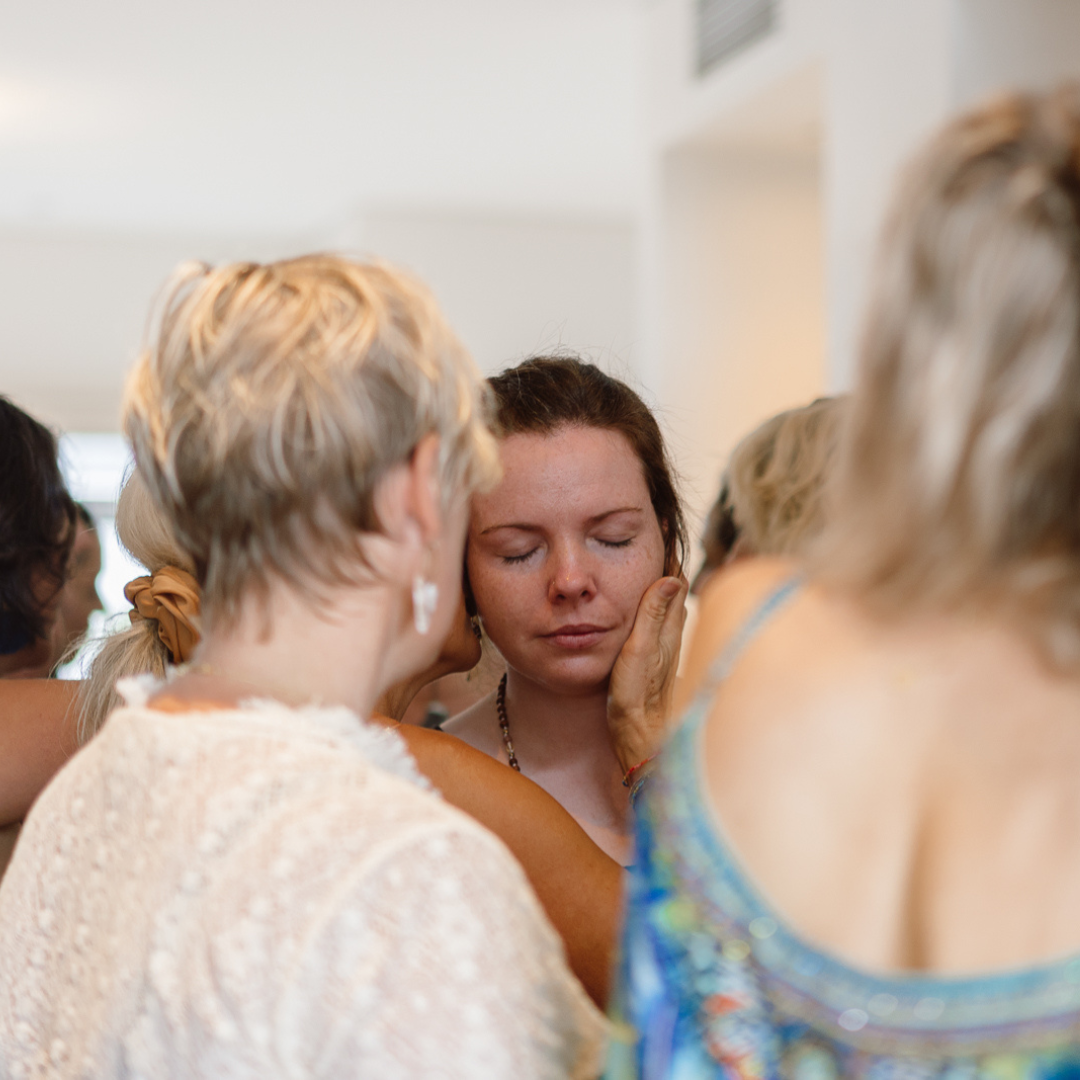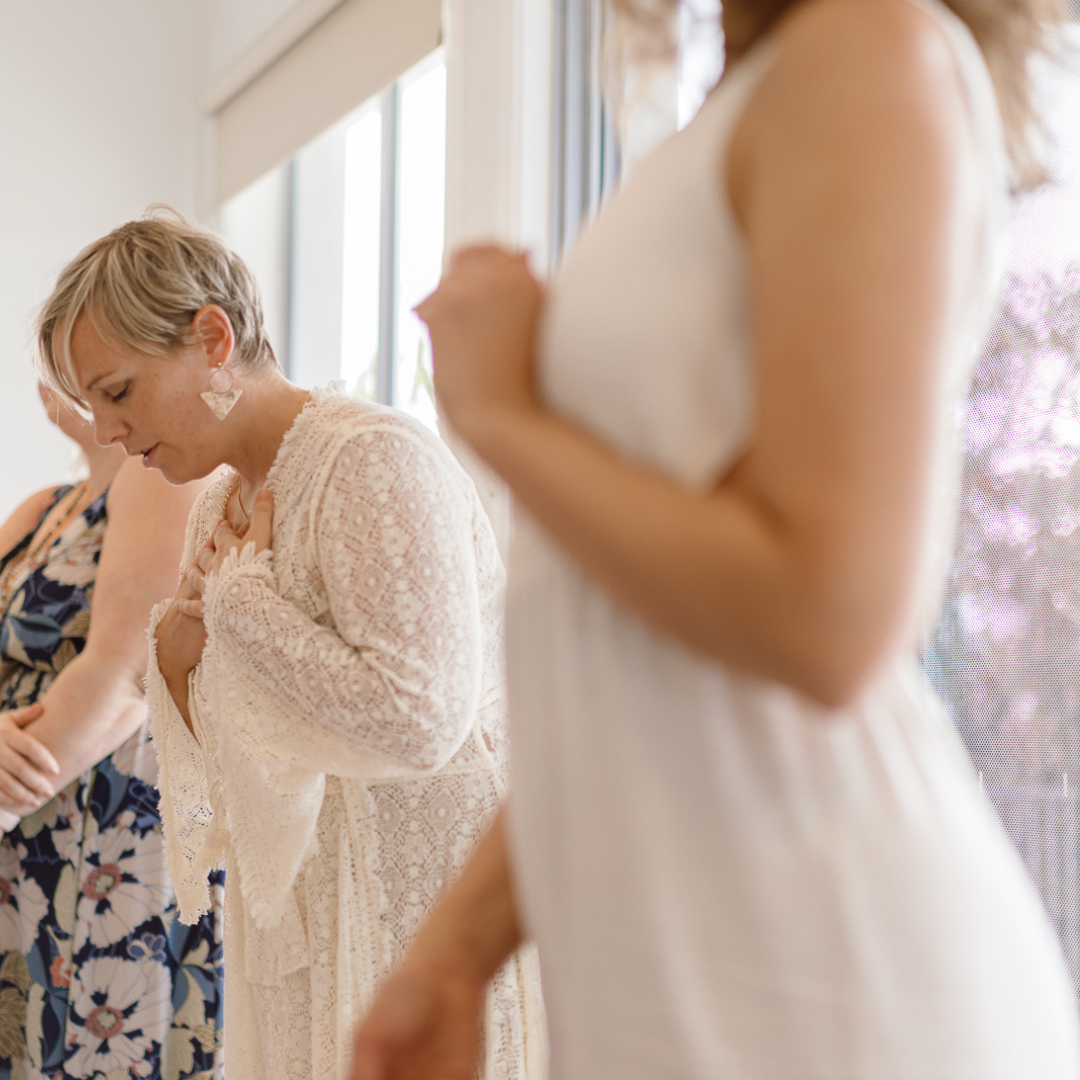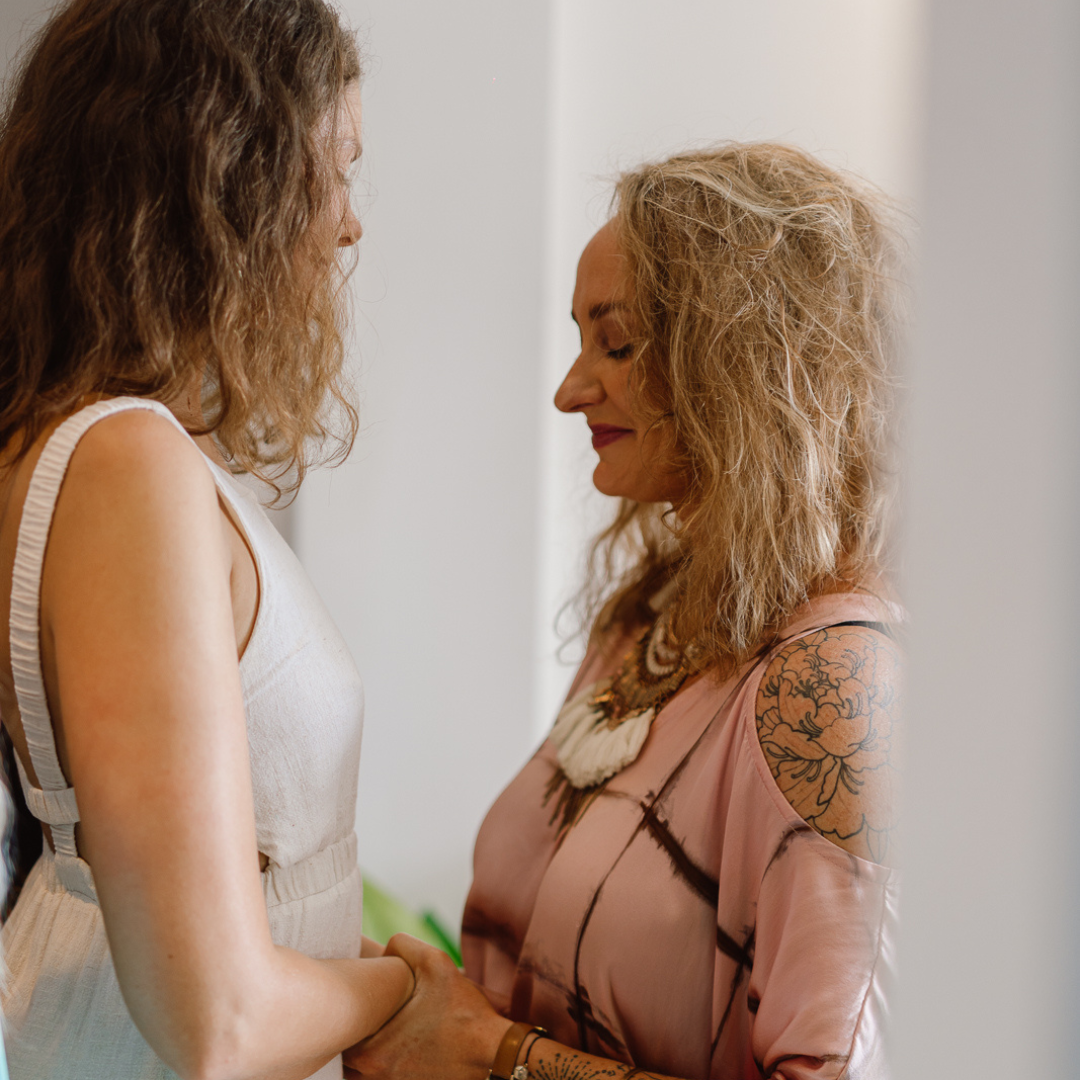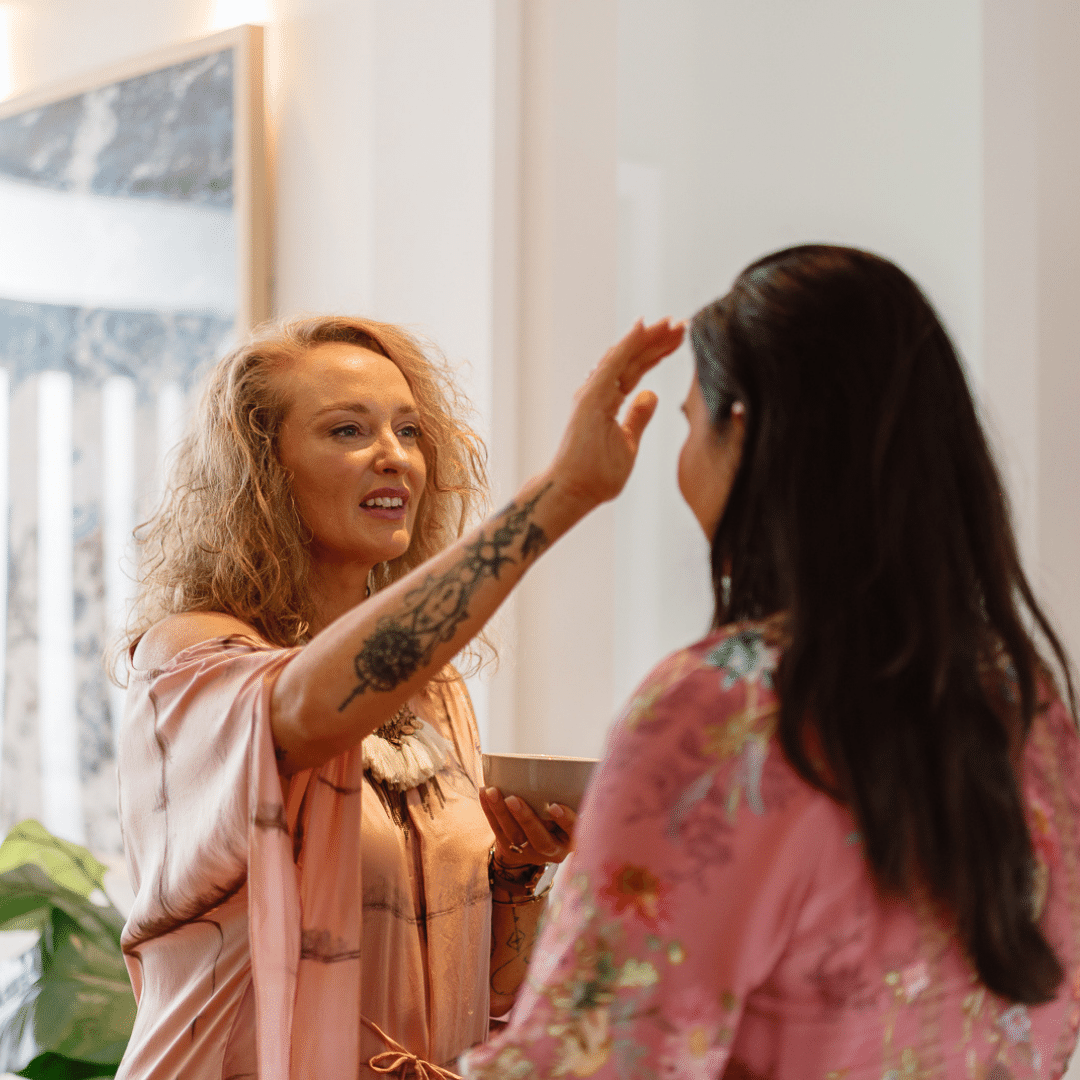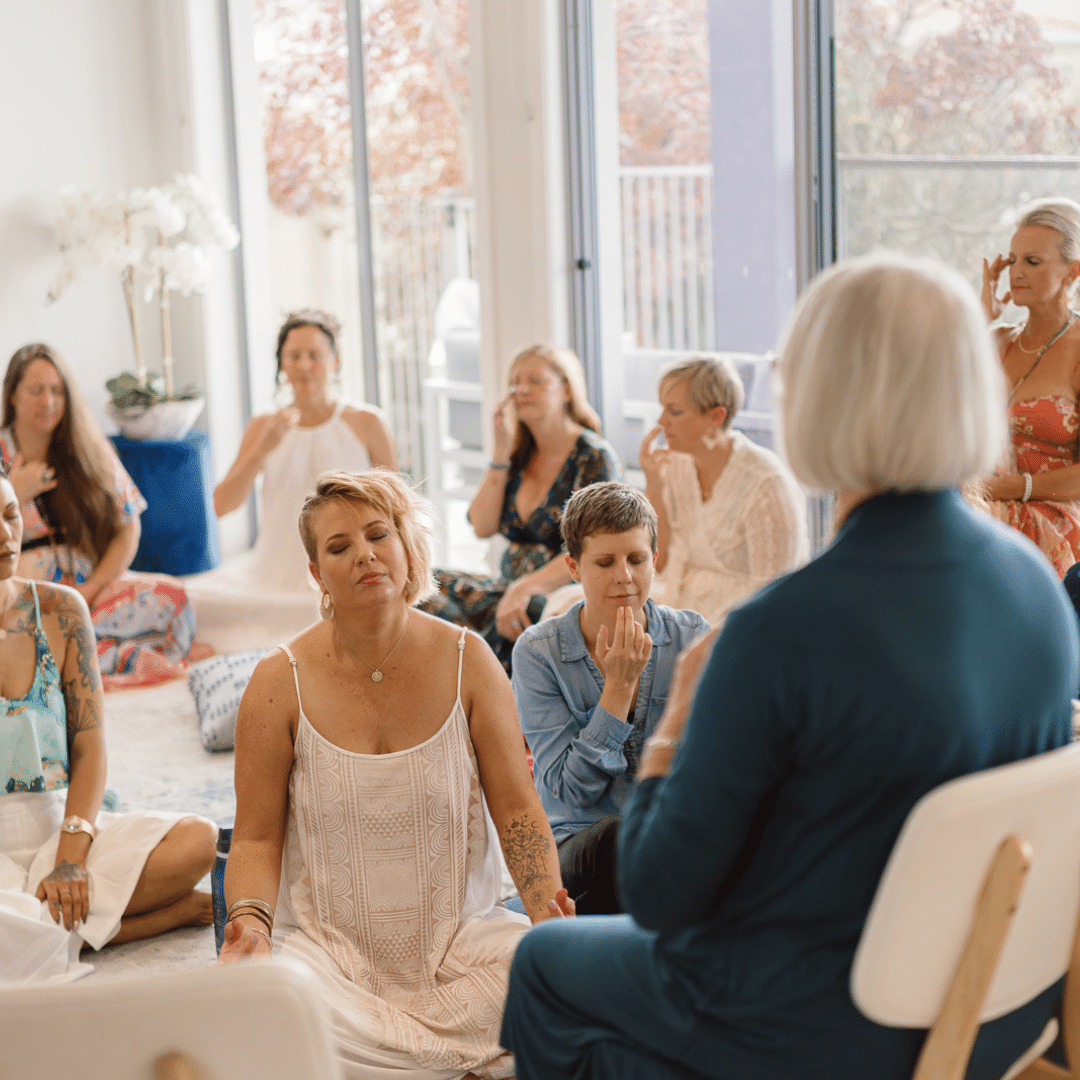 FINDING THE INSTITUTE HAS BEEN
LIKE FINDING MY WAY HOME
After completing the Intuitive Intelligence Trainer Certification, I now have all that I was seeking. The quest to find it has now finally brought me home to myself; a deepening that I was blocked from because of all the fear that I held and finally learned how to release.
The story of 'I do not know enough' ended here…
CHRISTINA VERMA
Calling home the daughters of Maryam
THE INTUITIVE INTELLIGENCE® METHOD INCLUDES CLINICAL PRAXIS TRAINING ACROSS 100 HOURS IN THE THREE PILLARS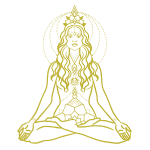 THE PILLAR OF HUMILITY
Cultivating vibrational states
Altered states of consciousness
Symbolic sight/spiritual sight
Pranayama
Energy Medicine – communing with the chakra system
The practice of the Atonement – guiltlessness and forgiveness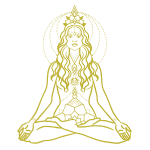 THE PILLAR OF GRACE
Contemporary mysticism
Developing a daily devotional practice through Intuitive Intelligence® Embodiment
Archetypes
Shadow and light – Channelling archetypal energy
Remote viewing through dimensions of time and space
Reading the subconscious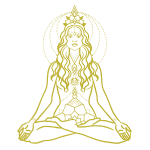 THE PILLAR OF POWER
Locating Past lifetimes
Accessing the Akashic library
Embodying Congruence
The science of intuition
Personal, spiritual and professional development
This program offers you:
An exceptional teaching and learning environment so you can train your intuition to the level of a superpower.
A revolutionary theory and practice of intuition development so you can attain a world-class qualification as a professional intuitive practitioner.
A rigorous and comprehensive university standard training so that you can become clear in your highest purpose and gain clarity in your service.
A life-changing method to release subconscious fear so that you can become unlimited and successful in every aspect of your personal and professional life.
Processes to step into spiritual maturity so that you can attain an unwavering belief in yourself and step into yourself as a sacred leader.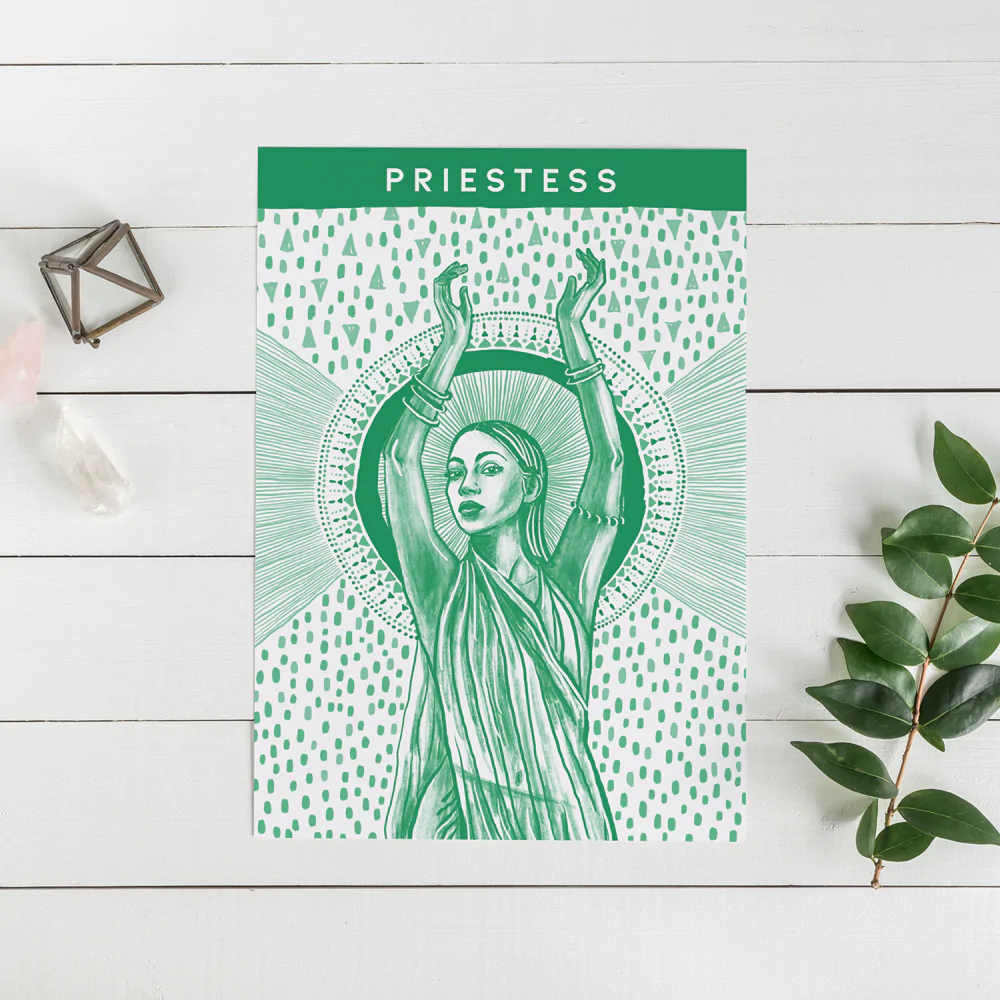 A TRANSFORMATIVE RE-BIRTH.
A REMEMBERING OF WHO I TRULY AM AND MY PURPOSE IN LIFE
My experience with the trainer program was transformative. It was a re-birth, a remembering of who I truly am and my purpose in life. A tough yet glorious year during which I was constantly reminded to choose love, not fear! I am truly grateful for Ricci's teachings and the sisterhood. I now live my life with confidence and trust, fully aligned to my heart's purpose.
NAFISA WRIGHT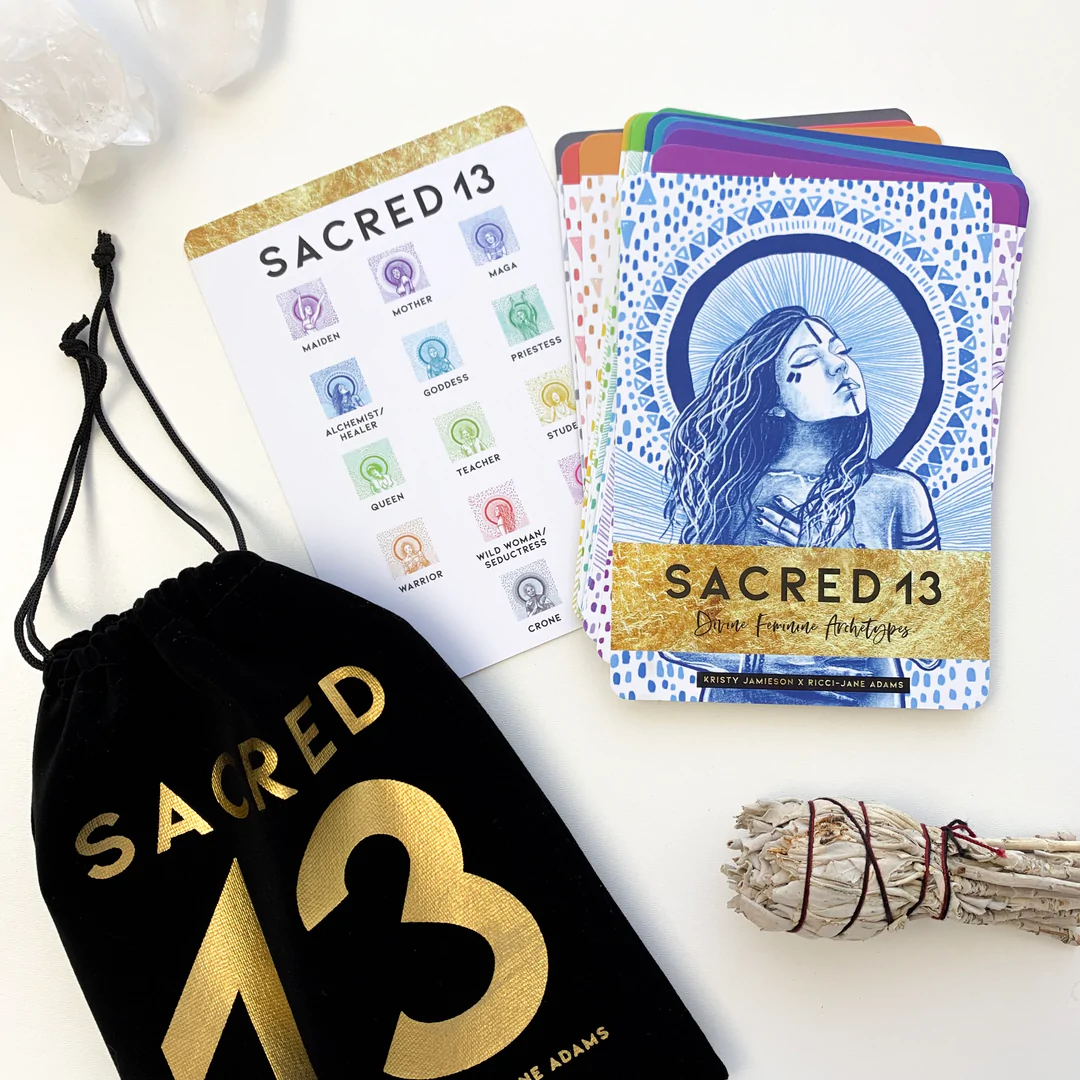 TRAIN IN EVERYTHING YOU NEED TO

increase your power to serve


INCLUDING:
All preparatory learning resources, including the Spiritually Fierce Program
Live training
IICT accreditation
Accountability buddy and study group throughout
Dedicated access to our online learning platform for ease of access to all the training modules and replays of live sessions
Intuitive Intelligence® Training Manual
Sacred 13 Archetype cards – an essential aspect of the training
Leading science and curriculum
Fully scaffolded, accelerated awakening process
Postgraduate pathways and an ongoing online community open to all upon graduation
Rigorous clinical praxis training in the Intuitive Intelligence® Method, supported in every training by your dedicated mentor to master your intuitive skill
Private mentoring session with Dr Ricci-Jane Adams
INTUITIVE INTELLIGENCE METHOD PROGRAM
REGISTER YOUR INTEREST FOR 2024!
IS THE INTUITIVE INTELLIGENCE® METHOD RIGHT FOR YOU?
Do you yearn to meet the Mystic within you so that devotion is at the centre of your life?
Do you yearn for intensive spiritual mentoring?
Do you want to be confident in the only real energetic healing process?
Can you embody the fear hunter for your clients, by understanding your own shadow and finding the power in your subconscious fear?
Do you desire to know how to create space in a way that causes deep transformation?
Do you want to do the deep work of a deep faith and master the intuitive sciences?
Do you want to contribute to a new paradigm of awakened consciousness for all?
Do you want to break through your fear, and unworthiness and be part of an accelerated personal spiritual development program?
Do you want a community of like-minded sisters and brothers who actively support you as you go on a shared awakening of the soul?
Are you willing to become congruent between your faith and your actions in the world?
EXPERIENCE THE INTUITIVE INTELLIGENCE® METHOD
This is your chance to get to know the work of the Method. This is a real session. Nothing has been edited or changed.
FAQ
HOW OFTEN IS THE ACCREDITATION OFFERED?
This 100hr accreditation is offered twice a year in both online and in-person formats.
HOW MANY PLACES ARE THERE IN EACH ROUND?
We don't have a fixed number, because each group brings a unique energetic signature.
Our highest value is creating the right combination of people for the highest outcome.
We typically have no more than 16 per round.
IS A PAYMENT PLAN AVAILABLE?
Yes. You can pay upfront or opt for a 4 x monthly payment plan.
ARE SCHOLARSHIPS AVAILABLE?
Yes. As part of the Institute's commitment to making the world-class training of the 100hr accreditation available to all those who would choose to train in this way, each intake of the program includes two scholarships valued at $1,000 each.
These scholarships are available to those who self-assess as needing financial support for reasons of economic disadvantage, and who apply to be considered. The scholarships offset the full investment of the program and are not transferable to any other program.
The scholarships are awarded at the discretion of the Institute.
We also offer a BIPOC scholarship. BIPOC stands for Black, Indigenous and People of Colour. Simply email [email protected] to request further information.
ARE THERE ANY PRE-REQUISITES?
No. However, as part of your investment in the 100hr accreditation, you also gain access to our foundation program Spiritually Fierce.
You are required to complete this before or concurrent with the 100hr accreditation.
WHAT DO I QUALIFY AS WHEN I COMPLETE THE PROGRAM?
When you successfully graduate, you are qualified in the Intuitive Intelligence® Method This qualification is recognised by the International Institute for Complementary Therapists (IICT). It is the prerequisite for the 150hr Intuitive Intelligence® Trainer Certification from July each year.
IS THE INSTITUTE A RECOGNISED TRAINING ORGANISATION?
Yes! We are an approved training provider with the IICT globally, which means no matter where you are in the world your qualification is accredited and you are eligible for insurance through the IICT's provider.
I ALREADY HAVE A MODALITY QUALIFICATION. HOW WILL THIS BE DIFFERENT?
The Trainer Program is a meta program. What this means is that it is not simply about your what but more importantly your why. It is highly likely that you already have a modality, or three, or a qualification as a coach or something similar.
Whilst you will learn the revolutionary theory and praxis of Intuitive Intelligence® during your accreditation, the intention of the program is ultimately to increase your power to serve in all the ways you show up in the world.
This accreditation takes your understanding of intuition beyond anything else. It is a whole of life commitment to become the fullest expression of your Soul.
I WANT TO DO THIS PROGRAM FOR MY OWN PERSONAL SPIRITUAL DEVELOPMENT. WILL IT WORK FOR ME?
Yes. The personal spiritual development pathway is the path that all Trainer Program students must walk.
This is an accelerated awakening program. Within the scaffold of the program, you are provided with the ideal conditions to support your spiritual evolution.
If you are not interested in a professional qualification, you will gain so much for your personal spiritual awakening.
I HAVE MORE QUESTIONS NOT ANSWERED ON THIS PAGE
No problem at all. You can book a time with Dr Ricci-Jane Adams, who can help you work out if this program is right for you.
ARE THERE OPTIONS FOR ONGOING STUDY?
Yes! The Intuitive Intelligence® Method is the pre-requisite for the 150hr Intuitive Intelligence® Trainer Certification. This program is offered in July each year. You are eligible to apply for the Trainer Certification up to two years after completing the Method Training.
The Institute is a tertiary training Institute. After completing the Method and Trainer levels, you are eligible for the postgraduate programs.
There are three postgraduate pathways. These include: Intuitive Intelligence Teacher Training to convert your Trainer program into a teaching qualification.
Postgraduate Diploma in Spiritual Directorship to qualify as a non-denominational Spiritual Director, as well as receiving 18 months of intensive spiritual and business mentoring to scale your service.
ABOUT DR RICCI-JANE ADAMS
Dr Ricci-Jane Adams is the Principal of the Institute for Intuitive Intelligence®, founder of the Intuitive Intelligence Method, and creator of the Intuitive Intelligence Trainer certification.
She is an intuitive intelligence educator, and the Intuitive Intelligence Trainer certification is her life's work. Her vision, as gifted to her in a profound initiation, is to train 5,000 women and men globally as contemporary mystics of nonlocal consciousness. Qualifying women and men as Intuitive Intelligence Trainers and Teachers is how this happens. The work these women and men go on to do in the world is diverse, dynamic and life-changing.
Ricci-Jane has spent over three decades on the path of consciousness-raising, and in the sacred container of the Intuitive Intelligence® Method, she scaffolds you to access the profound work of a deep faith, and supports you to increase your power to serve.
The Institute has grown exponentially every year and we know this is as a direct result of living in accordance with the laws that govern the Universe. Now, Ricci-Jane feels honoured to share everything she knows and everything she is with you.
We do not do this work of awakening for ourselves alone. Let us lead the revolution in awakening consciousness for all.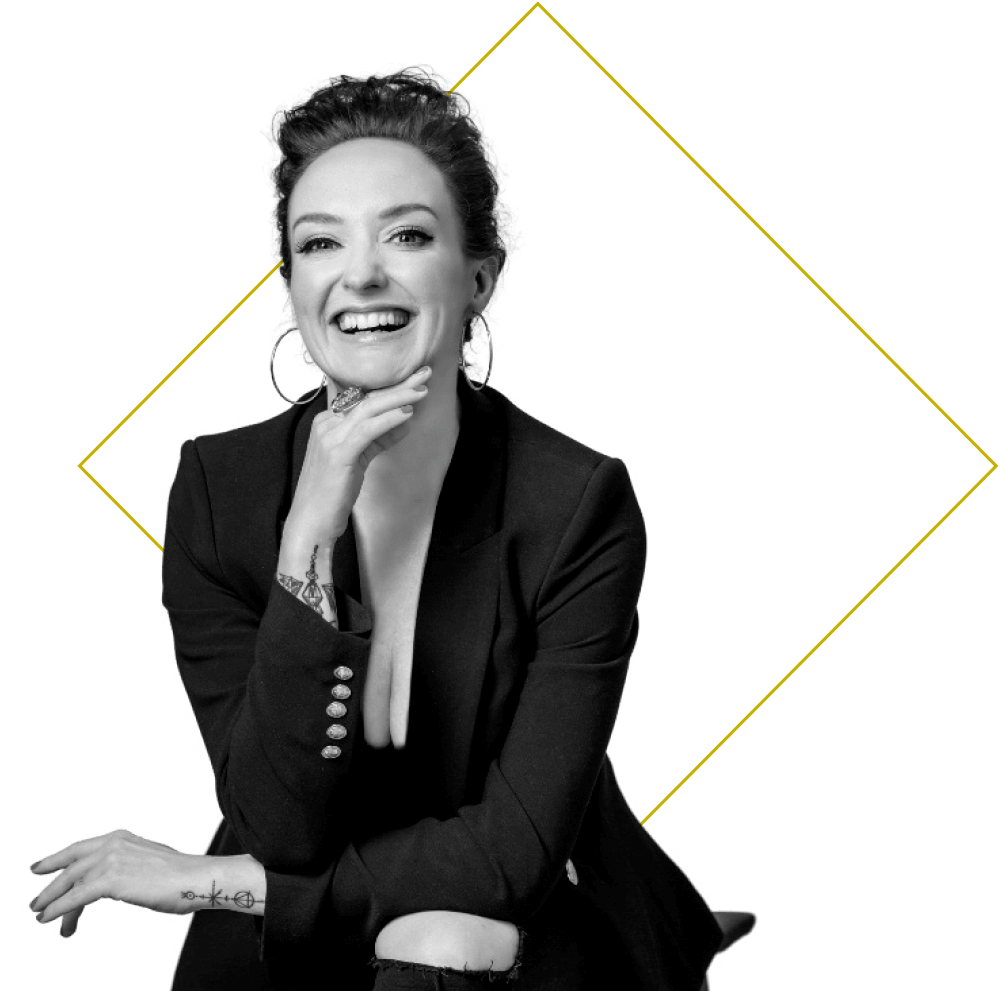 I'M STANDING FREELY IN MY TRUTH, ABLE TO SERVE IN THE WAY I AM GUIDED WITHOUT HIDING IN FEAR FROM THE JUDGMENT OF OTHERS
"Prior to studying with the institute, as a naturopath, I was in the closet about 'extra information' I was receiving relating to supporting my clients. I would shy away from sharing out of fear of being mocked. I would decide how my client would receive different layers of holistic practice, based on my fears and not on their deeper needs. Also working as an academic in mainstream medicine, it was as if, at times, I lead a double life. I was in fear of being ostracised if my university colleagues 'found out' some of the tools I used to support my clients. When I came across the institute, I was instantly magnetised and knew it was time to get out of the closet to play my part in the evolution of humanity! Since graduating from the 3rd level and still a work in progress, I'm standing more freely in my truth and able to service clients in the way I am guided without hiding in fear from the judgment of others. Walking my truth and more aligned with my deeper service, my life has opened and changed so much with the freedom of knowing that I am spirit and always supported."
DR NIIKEE SCHOENDORFER
LED ME INTO NEW AREAS & COLLABORATIONS I NEVER THOUGHT POSSIBLE
"Before I enrolled at the Institute I was a Yoga Teacher working in my own community. I always felt like I needed to take my students deeper though and knew I wanted to be able to offer them healing on a spiritual level. I was hoping to achieve through studying Intuition the support and sisterhood that would enhance my skills and help me out of hiding. The tools I've gained have been practical but mostly its my self esteem which has grown so I've been able to stand in my power and fully own my story. Business and life now with this evolving maturity is leading me into new areas and collaborations I never thought would be possible."
TINA BRUCE