The idea of spiritual stamina or spiritual discipline – it's interesting because I share the quote from Caroline Myss is that "It's out of step with contemporary spirituality that we should take a vow before God and say I will privilege my spiritual seeking above all else".
I created this virtual spiritually fit vow as an antidote to a very superficial spiritual culture. A culture where we tend to conflate wellness with spirituality which has nothing to do with it because the body is actually not what we're working with at all when we're going into those states of deep mysticism. We are transcending the physical realm. We don't transcend it because we don't want to honor, acknowledge and privilege it – it's but because the mystic is going to then draw that energy of transformation and transcendence into the physical realm. We don't let ourselves be caught up in stories.
In spiritual stamina and discipline, we explore the balance. We don't want this to become a way that we weaponize God against ourselves. Instead, what I want is for us to find an antidote to a spiritual culture that currently exists in the world which is about the trinkets and superstitions of a faith and putting them on and appearing to be spiritually devout. Whereas, in truth, what really matters is what do we do when no one is watching. Because that's when our faith is truly going to show itself to us.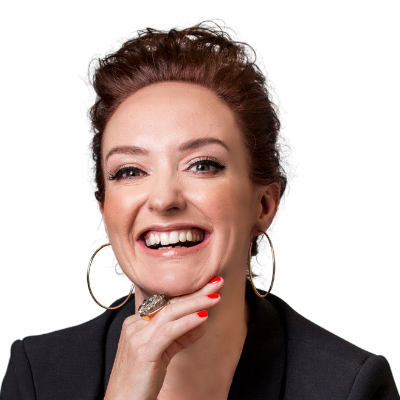 Dr Ricci-Jane Adams is the principal of the Institute for Intuitive Intelligence, a world-class, global professional intuition training school. She trains exceptional spiritual women as new paradigm priestesses, socially conscious leaders and profound mystics. Ricci-Jane is the author of bestselling Spiritually Fierce, as well as Intuitive Intelligence Training and the forthcoming Superconscious Intuition. Ricci-Jane has a doctorate from the University of Melbourne in magical realism. She has spent over twenty-five years devoted to her spiritual awakening and is a qualified Transpersonal Counsellor. Subscribe to the Mailing List