I am talking about this very little matter of constantly bitching about how difficult your life is at this holiday period. I'm seeing so many people talking about this time that they're referring to as the silly season and talking about it in such negative ways. This is simply a symptom of your privilege that you are so abundant with everything that you need people who are inviting you places, money to buy presents, places to go, children to love, time over the summer or winter to get together with the people around you that your your story of woe and suffering is just sitting so badly.
This time of year is where the collective consciousness gathers together in celebration. There are more parties, there are more presents there's are more food, there's more booze. All of these things should be a cause for celebration because it means that you are abundant enough, even if you're not abundant in money, to be part of a global celebration and a global collectible merging of consciousness right now.
The whole planet is focused on this time of year, there's so much that happens in December, that collects all human consciousness and focuses it on this kind of single point and it's absolutely an opportunity for us to tap into the joy.
That Christ energy is what is guiding human planetary awakening and that Christ at heart is a symbol that all of us can connect to regardless of our religion. That Christ consciousness is about generosity, joy, benevolence, healing, grace, love.
It's unconditional love, and this is the time of year is where we get to be really public about that. We get to talk about them and sing about that and eat all the food in the cause of celebration to that.
This is a time where we can, as spiritual people on the path, be contributing so much to the collective consciousness to those who are not confident or in the light that will make a positive change for everybody right now.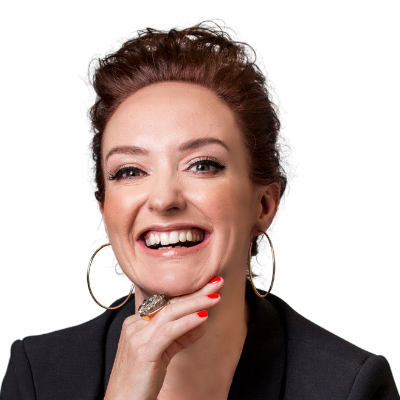 Dr Ricci-Jane Adams is the principal of the Institute for Intuitive Intelligence, a world-class, global professional intuition training school. She trains exceptional spiritual women as new paradigm priestesses, socially conscious leaders and profound mystics. Ricci-Jane is the author of bestselling Spiritually Fierce, as well as Intuitive Intelligence Training and the forthcoming Superconscious Intuition. Ricci-Jane has a doctorate from the University of Melbourne in magical realism. She has spent over twenty-five years devoted to her spiritual awakening and is a qualified Transpersonal Counsellor. Subscribe to the Mailing List