We launched the announcement of the next intake of the third level interviews now open! What that means is the third level is a program that has been running now since 2016. It was a program that was yearning to be birthed at that time. I felt very strongly that it would be such a great contribution to be able to create a program where you could come through a process to become a qualified intuitive reader and guide. It was a yearning to streamline the process and make it better!
My background as an academic, along with organizing knowledge and being able to share that in a way that's helpful is part of what I live and breathe. I love to be able to do that, and so I felt this really strong desire to give people an advantage that I hadn't had. Believe it or not, the very first intake of the third-level back in 2016 had a man in it. Now, not surprisingly because I think the great Goddess energy had a bigger vision than I did at the time. He didn't last for very long, he's a very lovely man but he felt that this wasn't the right place for him. But that really took the breaks off of me and allowed me to really serve women to become contemporary new paradigm priestesses. Of course, that is where the program has gone from strength to strength. But when I began it really was very much about wanting to support people to become really great intuitive guides. That was the limit of the vision I had at the time but that vision has since grown and my desire for the program has grown.
We now offer this program in a year-long immersion including an eight-day retreat in Mumma Bali. We gather together with the sisters from all over the world who are part of the program and spend eight days immersed in the process of the intuitive intelligence method. That's only one aspect of this year, and as the women in the program hear, again and again, we have women who are just term 1 and others who are approaching the end of term three. Right now, that program is so much more than that eight-day retreat in Bali. Yes, that's a glorious time, and it's incredibly bonding and incredibly exciting to bring everyone together but this year is a marathon. It is not a sprint. It is not just a retreat. It's not just a weekend course to get a qualification. It is a willingness and a commitment to step into the unknown and to unlearn yourself to meet your subconscious fear programs and to release them in a way that is deeply scaffolded. You are beautifully mentored throughout this year so that you emerge out the other side of the program having met your deepest held fears about your ability to serve. Therefore rapidly accelerating your capacity to serve, and increasing your power to serve. The archetype of the priestess, which is really the central archetype of this program, and that has emerged over the years since the program began. She is yearning to be of service, she is fully human and fully divine. She's not about withdrawing from the world, she wants to bring her faith into the world and that active faith is her demonstration of what she is. We will learn to unlearn the limits that we've had placed on us and that we've placed on ourselves. Over the course of this year in a very systematic and structured way as well as immersing yourself in the leading-edge science of intuitive intelligence. This is very robust and very exciting.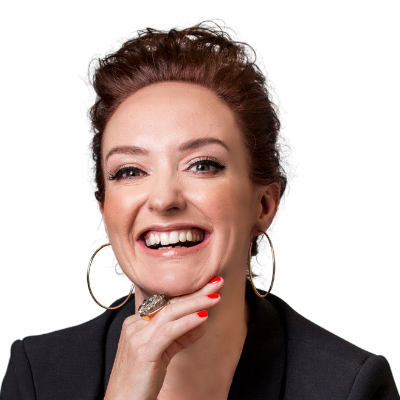 Dr Ricci-Jane Adams is the principal of the Institute for Intuitive Intelligence, a world-class, global professional intuition training school. She trains exceptional spiritual women as new paradigm priestesses, socially conscious leaders and profound mystics. Ricci-Jane is the author of bestselling Spiritually Fierce, as well as Intuitive Intelligence Training and the forthcoming Superconscious Intuition. Ricci-Jane has a doctorate from the University of Melbourne in magical realism. She has spent over twenty-five years devoted to her spiritual awakening and is a qualified Transpersonal Counsellor. Subscribe to the Mailing List