This short video was made in response to a post that I made in the Spiritually Fierce tribe about taking myself off to a hotel for a night to have a break from my family, to have some 'me' time, and really have a little 'workation' because I always take my work with me as it's my favourite thing to do. I needed to step out of the everyday of my life in order to honour my deeper needs. It was a retreat in daily life if you like.
When I made that post, one of the beautiful women in the group commented that she would love to do that but she would feel too guilty to leave her family. The way that we think about our parenting and our relationship is something close to my heart as there is a lot that goes on in those relationships outside of love.
Now, one of the questions that is asked of me a lot in is "How can I tell the difference between my fear and my intuition?" and the true nature of this question is not as simple as it appears. And, it's interesting because it fits very well into this question of "how could I leave my family, I would feel too guilty to do that". Even though they seem like very different things, I don't think they are.
In this video I explore this perception and how our definition of love impacts our fear, our guilt, and our intuition… Watch below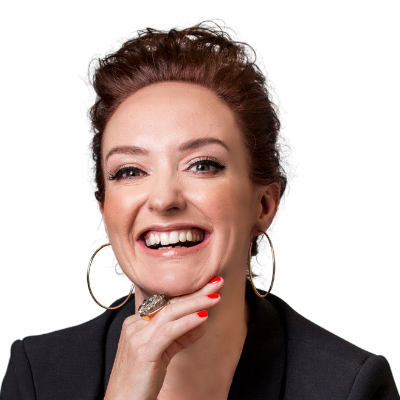 Dr Ricci-Jane Adams is the principal of the Institute for Intuitive Intelligence, a world-class, global professional intuition training school. She trains exceptional spiritual women as new paradigm priestesses, socially conscious leaders and profound mystics. Ricci-Jane is the author of bestselling Spiritually Fierce, as well as Intuitive Intelligence Training and the forthcoming Superconscious Intuition. Ricci-Jane has a doctorate from the University of Melbourne in magical realism. She has spent over twenty-five years devoted to her spiritual awakening and is a qualified Transpersonal Counsellor. Subscribe to the Mailing List