When I first connected to this question it was like something cracked open inside of me to let the light in. I was sitting in my psychologist's office listing off all the things I needed to fix about myself. He looked at me, bemused. When I stopped talking he stared me right in the eye and asked:
What if there is no problem?
The world stopped. Everything since that moment has changed for the better.
For the first time in my life I had a handle on how to get some freaking inner peace.
The transformation in me came from a simple realisation—I am not a problem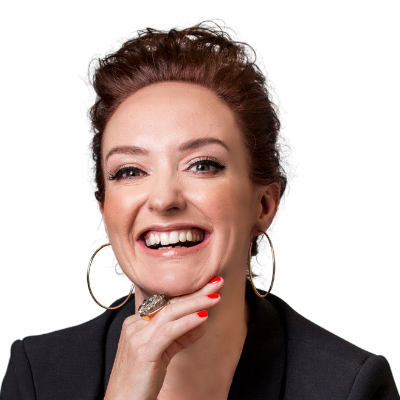 Dr Ricci-Jane Adams is the principal of the Institute for Intuitive Intelligence, a world-class, global professional intuition training school. She trains exceptional spiritual women as new paradigm priestesses, socially conscious leaders and profound mystics. Ricci-Jane is the author of bestselling Spiritually Fierce, as well as Intuitive Intelligence Training and the forthcoming Superconscious Intuition. Ricci-Jane has a doctorate from the University of Melbourne in magical realism. She has spent over twenty-five years devoted to her spiritual awakening and is a qualified Transpersonal Counsellor. Subscribe to the Mailing List