What don't we talk about in this episode? Carlie has big ideas and the depth of commitment to realise them. This woman is congruence itself, and shares so deeply. Carlie speaks to many ideas in this interview, but the courage to be authentically ourselves shines through as the key idea in all she shares. We touch on why you don't need permission or qualification to write, how erotic fiction nearly ended up being her chosen subject over personal development and why Grace Tame is getting her all shook up. You are going to love this conversation.
Bio:
Carlie Maree is the master of motivational intelligence.
She's a Wall Street Journal bestselling author, online educator, renegade researcher, sought-after speaker and creator of the binge-worthy podcast 'Genius Unleashed'.
With her bold teachings and revolutionary frameworks, she empowers women all over the world to live differently.
She has a deep understanding of how women work – what motivates us, what drives us, and what holds us back.
And since coming out in 2019 with her ground-breaking book and Netflix-style documentary, she's holding nothing back.
This woman is the real deal. She's here to change everything.
Book: Soul Modes
Overview of book:
Soul Modes is a declaration of the hidden magic that resides inside all women. It is a manual for doing life in a way that feels good, a way that honours our natural nature and a way that enables us to truly thrive. Women the world over are fighting against the tide, rather than riding our own waves. Women are powerful. We are here to change the world. But we are living in a society that is not set up for us to shine. This book sets the framework for a new way of living. It will call upon you to cultivate radical new levels of self-care, self-love, self-awareness and as a result, self-discovery. In this revolutionary self help guide, the author provides tangible tactics to uncover the intricate and sophisticated guidance system within, empowering women to achieve the balance and growth they're craving.
In this episode we discuss:
Know, like and trust OURSELVES is key
Rebuilding the Self after being shattered by life experiences through Soul Modes
Writing as art
Why we are drawn to writing
The creation of depth in our service and ourselves by writing a book
What Grace Tame frowning at the Prime Minister has agitated awake in Carlie
Social justice, not being liked, and stopping pretending everything is ok
Episode resources:
Website: http://carliemaree.com
---
Never Miss an Episode
Get a notification straight to your inbox with each new episode.
Plus, receive all the latest news and events from the Institute.
---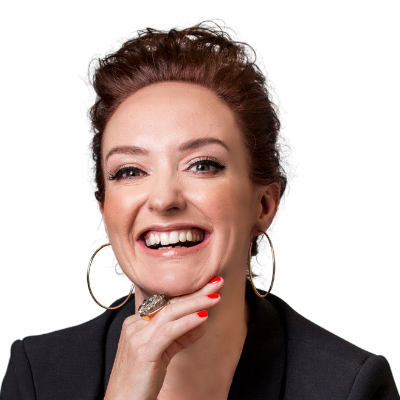 Dr Ricci-Jane Adams is the principal of the Institute for Intuitive Intelligence, a world-class, global professional intuition training school. She trains exceptional spiritual women as new paradigm priestesses, socially conscious leaders and profound mystics. Ricci-Jane is the author of bestselling Spiritually Fierce, as well as Intuitive Intelligence Training and the forthcoming Superconscious Intuition. Ricci-Jane has a doctorate from the University of Melbourne in magical realism. She has spent over twenty-five years devoted to her spiritual awakening and is a qualified Transpersonal Counsellor. Subscribe to the Mailing List