In this episode, Jolinda Johnson and I discuss choosing to follow the road less travelled. Despite completing a degree at Columbia University and on track to becoming a diplomat, Jolinda followed the inner compass of her intuition and now lives in Spain as a perimenopause and burnout coach and priestess to high achievers. Jolinda has an extraordinary story. Deeply considered, intelligent and intuitive, Jolinda shares insightfully on the topics of purpose, perimenopause, perfectionism and personal power.
Biography
Jolinda Johnson (M.S.Ed., CHHC) is an award-winning Certified Life Coach and Holistic Health Coach who specializes in burnout and perimenopause. She's obsessed with helping changemakers and revolutionaries get back their spark so they can go set the world on fire. She wants to change the narrative around perimenopause and give attention to the voices that are typically left out of the conversation, including BIPOC, LGBTQIA+, and people under 45.
She is a sought after guest on podcasts, has been featured on the cover of Inspired Coach magazine, and was the recipient of the Beautiful You Coaching Academy CEO Shine Award in 2021. She's also taken to the stage as a motivational speaker for other life coaches and can be found on the popular website Healthline.
Jolinda's originally from Detroit, Michigan but earned her B.A. from Columbia University in New York City and completed her Master's of Science in Education as part of the NYC Teaching Fellows program at Pace University in 2006. For the last fourteen years, she's made her home as a single mother in Barcelona, Spain.
In this episode we discuss:
the moment Jolinda realised she is a priestess
creating a new life from scratch in a new country
choosing an unconventional path as a high achiever
Episode Resources
Email: [email protected]
Website: https://www.jolindajohnson.com
---
Never Miss an Episode
Get a notification straight to your inbox with each new episode.
Plus, receive all the latest news and events from the Institute.
---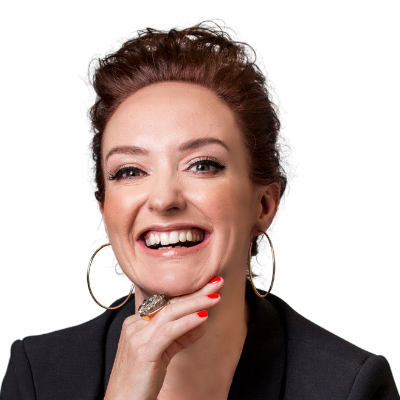 Dr Ricci-Jane Adams is the principal of the Institute for Intuitive Intelligence, a world-class, global professional intuition training school. She trains exceptional spiritual women as new paradigm priestesses, socially conscious leaders and profound mystics. Ricci-Jane is the author of bestselling Spiritually Fierce, as well as Intuitive Intelligence Training and the forthcoming Superconscious Intuition. Ricci-Jane has a doctorate from the University of Melbourne in magical realism. She has spent over twenty-five years devoted to her spiritual awakening and is a qualified Transpersonal Counsellor. Subscribe to the Mailing List