In this episode, Intuitive Business Mentor, Chenae Carey explains why she chose the road less travelled in resisting the trinkets and superstitions of the new age. Chenae is a champion of so many – the little crusader – who is committed to ending tall poppy syndrome and setting spiritual women free on the path of their sacred service. She is a natural-born leader and inspires others to step up and out into the world through her demonstration.
Biography
Chenae Carey is an Intuitive Business Mentor specialising in businesses run by women.
Chenae bridges the gap between practical strategy and intuitive guidance, drawing upon her Bachelor of Business and robust experience in the intuitive sciences to support her clients.
Hundreds of wellness, spiritual, coaching and creative businesses globally have worked with Chenae to confidently attract more clients, save time and increase efficiency.
In this episode we discuss:
The wound of not being good enough for spiritual businesswomen

Why we need to charge for our work in the spiritual industry

Lack mentality and division between women in business

Why not everyone is an entrepreneur
Episode Resources
Website: https://www.chenaecarey.com
Social: Instagram | Facebook
---
Never Miss an Episode
Get a notification straight to your inbox with each new episode.
Plus, receive all the latest news and events from the Institute.
---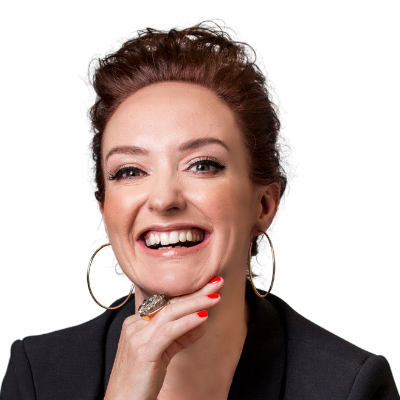 Dr Ricci-Jane Adams is the principal of the Institute for Intuitive Intelligence, a world-class, global professional intuition training school. She trains exceptional spiritual women as new paradigm priestesses, socially conscious leaders and profound mystics. Ricci-Jane is the author of bestselling Spiritually Fierce, as well as Intuitive Intelligence Training and the forthcoming Superconscious Intuition. Ricci-Jane has a doctorate from the University of Melbourne in magical realism. She has spent over twenty-five years devoted to her spiritual awakening and is a qualified Transpersonal Counsellor. Subscribe to the Mailing List