I am excited to talk about one of my favorite topics – looking at the intersections of fear and intuition.
Fear and intuition aren't necessarily things that you think about. The Institute's mission is to change the conversation about intuition.
What we so often do to increase our intuition is simply pursue the trinkets and superstitions or some kind of external magic potion that's going to give us what we need in order to flourish. When we really understand how intuition works then we begin to understand why fear is so crucial to increasing our intuitive capacity.
Everything that we're taught about intuition is this idea of the pursuit of something outside of ourselves even our intuition. So we're even given the false idea that intuition is accessing some special magic place or box or something out there in the cosmos that has the answers to our life. Like we have to figure out how to get the privileged access and some people have the gift and some people don't, this is all baloney. The truth of it is – where we're going is within.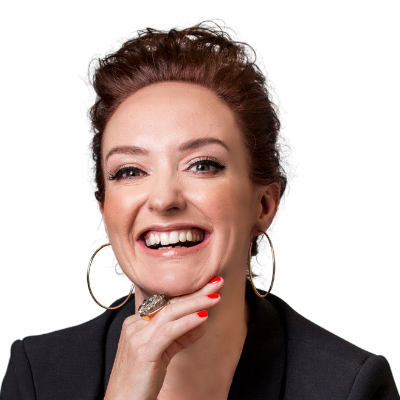 Dr Ricci-Jane Adams is the principal of the Institute for Intuitive Intelligence, a world-class, global professional intuition training school. She trains exceptional spiritual women as new paradigm priestesses, socially conscious leaders and profound mystics. Ricci-Jane is the author of bestselling Spiritually Fierce, as well as Intuitive Intelligence Training and the forthcoming Superconscious Intuition. Ricci-Jane has a doctorate from the University of Melbourne in magical realism. She has spent over twenty-five years devoted to her spiritual awakening and is a qualified Transpersonal Counsellor. Subscribe to the Mailing List