INTUITIVE INTELLIGENCE

IS GOING BEYOND THE "I KN

OW

THAT I'M INTUITIVE.


I HEAR MY INTUITION BUT I DO NOT YET TRUST IT NOR DO I LIVE IT."
So it's very easy for most of us on the spiritual path to recognize
that we're intuitive and that our intuitive hits a coming all of the time.
The difficulty isn't how we trust the Universe enough to apply this knowing,
how do we step beyond the knowing into the experiencing and the living
in that co-creative partnership with the divine.
When we have a practice and a philosophy that we can follow, which is
what intuitive intelligence is, that we find that we can accelerate or leap
forward in our intuitive knowing to the point where we are never even needing
to ask a question.
That is the state of being in flow with the infinite.
The next best step for your life is always there even before you have to
contemplate what that is and you have no doubt, no question of the rightness
of your action even when logically it doesn't make any sense.
Your life is meant to be lived in a state of flow but we need to learn
and deepen into the intuitive muscle through living the practices of
intuitive intelligence.
THIS IS WHAT HAPPENS WHEN WE APPLY OUR INTUITION.
THIS INFINITE WONDER THAT IS LIFE OPENS TO US.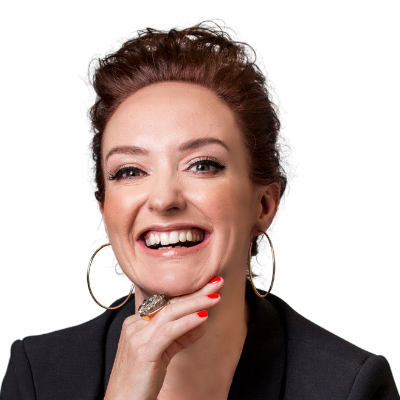 Dr Ricci-Jane Adams is the principal of the Institute for Intuitive Intelligence, a world-class, global professional intuition training school. She trains exceptional spiritual women as new paradigm priestesses, socially conscious leaders and profound mystics. Ricci-Jane is the author of bestselling Spiritually Fierce, as well as Intuitive Intelligence Training and the forthcoming Superconscious Intuition. Ricci-Jane has a doctorate from the University of Melbourne in magical realism. She has spent over twenty-five years devoted to her spiritual awakening and is a qualified Transpersonal Counsellor. Subscribe to the Mailing List