Watch and listen to teachings from Dr Ricci-Jane Adams and powerful free meditations and intuition activating practices
"A vow elevates a spiritual practice to one of spiritual development. It is incomprehensible for most people today to take a vow before God that says, 'I shall be devoted to my spiritual practice without distraction because I recognize that I have this life for a brief time in order to be of service to the divine and gain personal illumination with God' Taking such a vow is out of step with our spiritual culture. We are very relaxed about matters of the sacred". – Caroline Myss
MYSTIC MAGIC Written by Karen Barnwell  We Rise, We Fall We Conquer, We Soar We Trust, We Know Our Wings Unfold We Share Our Wisdom The Truth of Who W ....
How to increase your energy for performance & to shine? Running, moving, breathing in Flow Written by Nila Matthews   Backstory: The Pain - t ....
The Journey of a Modern Mystic – The Dance Unveiling Karen Short It took me a long time to embrace the true essence of who I am, it has been a true da ....
The Priestess Path Sharna Jay "A priestess is a woman in a non-Christian religion who has particular duties and responsibilities in a place where peop ....
WHY OUR DEVOTION IS INCOMPLETE WITHOUT THIS… Rachael Cannard   Sitting in the dark, on that incense-scented warm night, listening to an angelic c ....
Inspired Action and Sacred Rest: Discernment of the Warrior Queen by Krista Hammerbacher Haapala   The archetypes of both the Warrior and the Que ....
My way to becoming Priestess Kellie Guenther Who is the Priestess? She encourages us to integrate our light and dark to bring our unconscious aspects ....
A Priestess Revolution Jacquie Horn The revolution isn't coming, It's here, my dear. Priestesses converging, Then spreading far and near. Changing the ....
When the infinite speaks, I listen.  Chenae Carey   It was 3:30pm on a Tuesday in March this year (2019). I had 30mins until I was to jump online ....
 Sacred Sexual Priestess of Divine Pleasure Mysteries  Bek Tomarchio   S- sovereign  A- actions  C- creating  R- radiance  E- erotic  D- delight  ....
Spiritually Fierce Sharna Jay   Choosing Fierce. As my life broke down around me, I had to make a choice: live in delusion or get Spiritually Fie ....
Dominant Intuition Style
FREE MASTERCLASS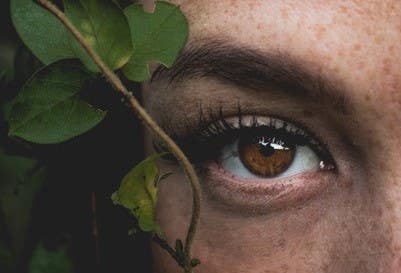 Dominant Intuition Style
Free Masterclass